Your time as a restaurant owner is too valuable to be spent wondering who is working this week. However, your preoccupation with your employee scheduling is limiting your ability to improve efficiencies in other areas of your restaurant.
Milagro provides automated employee scheduling software that makes the process as simple as pressing a button. It can free up your time from repetitive tasks, allowing you to focus on providing exceptional customer service.
Milagro's employee scheduling software uses machine learning, sales data, staff availability, and even weather forecasts to create a 95 percent accurate labor schedule. This can help you save up to 3% on labor costs while also cutting down on the time you spend maintaining schedules by 80%.
At Milagro, we're all about using technology to make businesses more productive and profitable.
Let's take a look at some of the most popular employee scheduling software for restaurants.
Popular Employee Scheduling Software for Restaurants

Website: Hubstaff
Hubstaff
Overview
Hubstaff is a comprehensive employee scheduling tool that offers robust scheduling, payroll, and timesheet capabilities. Your employees can use Hubstaff to check their schedules, request availability and time off, sign in, log their time, and even automate their payments.
Strengths
Hubstaff makes it simple to keep track of employee schedules at every stage, from shift creation through payroll. It also makes requesting and tracking availability and time-off requests a breeze. You can even use Geofencing and GPS to keep track of when your staff are on the road or taking a break.
Weaknesses
Hubstaff appears to tick all the right boxes at first sight. However, the fact that it had no POS integrations and no communication or message features was a deal-breaker for us.
Ideal for:
This scheduling application can handle every aspect of employee scheduling, including work assignment and productivity tracking. Hubstaff is particularly useful for remote work because it allows management to keep track of their hours and duties.

Website:
7SHIFTS
7shifts
Overview
7shifts was created to make labor management easier one shift at a time. The system enables restaurants of all sizes to reduce labor costs, retain employees, and remain labor compliant. It provides robust tools for employee scheduling, communication, labor compliance, and engagement.
Strengths
This app has a lot of cool features and works well with a lot of POS systems. It also offers actionable reporting, which is very useful.
Weaknesses
The app's messaging is slow and inconsistent. The number of notifications received is excessive, and they are difficult to customize. It's bad that you can't show a staff member's shift from another department if they work in various areas when printing.
Ideal for:
7shifts is used in restaurants of all sizes, from mom-and-pop shops to national chains, and is trusted by over 700,000 restaurant professionals.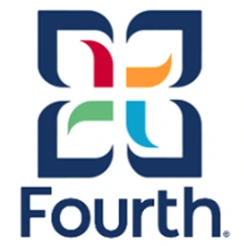 Website:
Fourth
Fourth
Overview
Fourth was created for the restaurant and hospitality industries, so it is tailored to their needs. Having said that, it does provide functionalities and capabilities that go beyond simply being an employee scheduling tool.
Fourth, for example, provides workforce management, inventory management, HR and payroll services, and analytics.
Strength
Fourth excels when it comes to its communications capabilities. It allows you to share information with your employees via the app, and employees can access schedules, payslips, and other information.
Weaknesses
This all-in-one tool sounds fantastic, but the pricing isn't specified, so it could get pricey. There have also been reports of a slightly difficult interface, but once you've gotten used to it, it shouldn't be too difficult to use.
Ideal for:
Fourth, originally known as HotSchedules, was created to serve hospitality and retail consumers all over the world.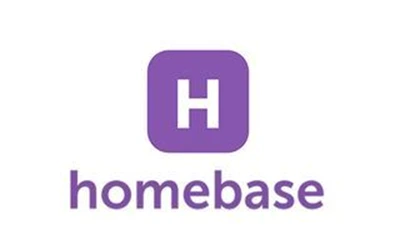 Website:
Homebase
Homebase
Overview
Homebase is a cloud-based time tracking and scheduling tool that assists your HR department in better organizing and managing employee schedules, timesheets, and payments. It caters to a wide range of industries, including food service, retail, healthcare, software, and more.
Strengths
The free plan includes schedule templates that you can modify and save for future use. Paid plans, on the other hand, include automated scheduling as well as state-specific rules for breaks and overtime. You can make notes, set geofencing (which is useful for caterers), and announce open shifts.
Weaknesses
Homebase could benefit from more features for team communication and collaboration. Furthermore, while the dashboard navigation is fairly simple, it could use some modernization.
Ideal for:
Homebase is a cloud-based HR management system that is used by companies of all sizes.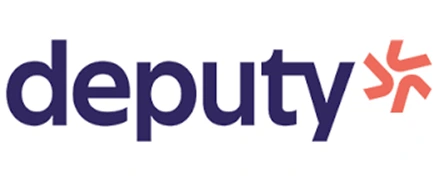 Website:
Deputy
Deputy
Overview
Deputy is a cloud-based HR management system designed to meet the needs of businesses of all sizes and industries. It can help businesses expand operations, increase efficiency, and save both time and money by focusing on a variety of metrics.
Strengths
For us, the most useful tool is "Training," which allows us to see which of our employees are qualified to perform various jobs.
Weaknesses
Obtaining support services proved to be far more difficult and time-consuming than we had anticipated.
Ideal for:
Deputy serves a wide range of industries, including restaurants, government, hospitality, retail,  education,  healthcare, and technology.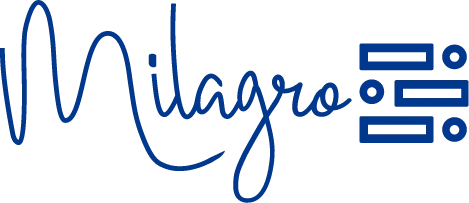 Website: Milagro
Milagro
Overview
Milagro's Restaurant Personalized Marketing (RPM) engine, which was built from the ground up, automatically develops a profile of every client, including their preferences, to target them personally and effectively while tracking the exact ROI of each campaign.
Strengths
Because Milagro's employee scheduling software is integrated with SmartPOS, managers have access to advanced analytics for each employee. They can track which employees are always early, always late, no shows, call in sick, and even their performance during the shift based on data gathered directly from your customers.
Weaknesses
Milagro enables you to create and publish online schedules from any location, as well as automatically notify employees of upcoming schedules. Milagro leaves no stone unturned with an expert team of technicians on board.
Ideal for:
As far as advanced employee schedule features go, Milagro covers all the necessary bases and more. Milagro is a multi-location restaurant and retail marketing automation software powered by artificial intelligence.
For more information on the best employee scheduling system on the market, get in touch with Milagro today. 
Unlock valuable information by reading our blog milagro employee scheduling software.