Employee Scheduling
Made Easy

Create schedules in minutes from anywhere and notify all employees automatically

Employee Performance Analytics, now shows, lates

Optimize labor based on sales & historical data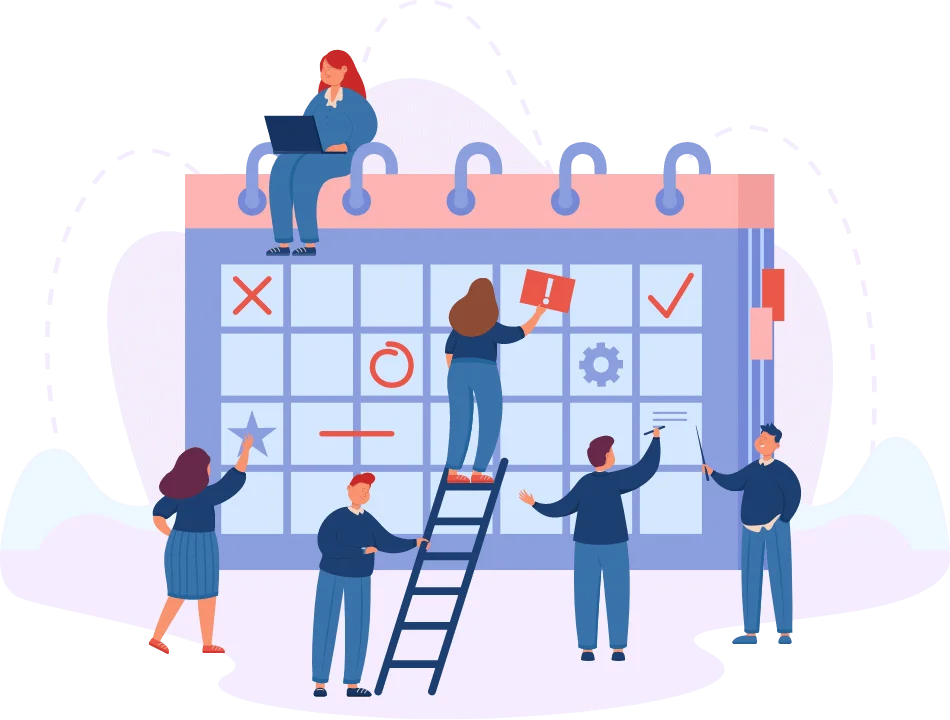 Create Schedules in minutes from anywhere and notify staff
Create and publish schedules online from anywhere and automatically notify employees of their upcoming schedules. In order to save time, easily copy schedules to future weeks with drag & drop functionality to edit
Separate your schedule by each job category to ensure you properly staff the restaurant at any given time.
keep track of your projected sales vs labor compared to actual sales vs labor all from one place to be able to adjust your schedule on the fly
Optimize your labor cost and know who your best employees are
POS integration creates actionable reports automatically based on sales and labor costs in order to project your sales and set targets for labor and compare them to your actual sales and labor cost. It allows employees to clock in when they are scheduled, blocking them from clocking in on off days or 15 minutes before their shift begins
Employee Metrics keeps you in the know about who are your best employees, who is always on time, who is frequently late, who misses the most shifts, no shows, and more. With employee analytics, it is easy to view employee performance as a whole without even running a report.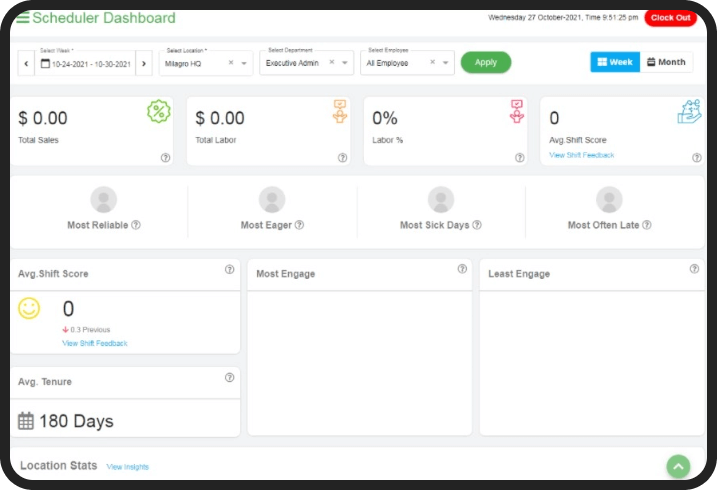 Only if everything in life was this easy.
Well, at least we solved one problem. Sign up, right over there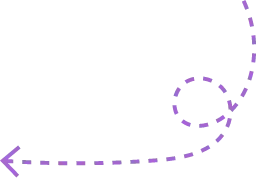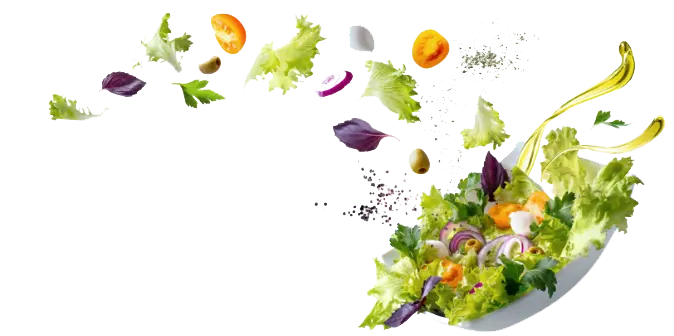 Simplify your employee scheduling today.
Easily create schedules online from anywhere
Use employee analytics to promote, train and retain your employees
Online schedule keeps everyone on the same page and updates automatically
Know your expected labor cost prior to even starting the week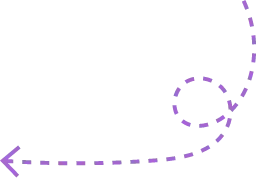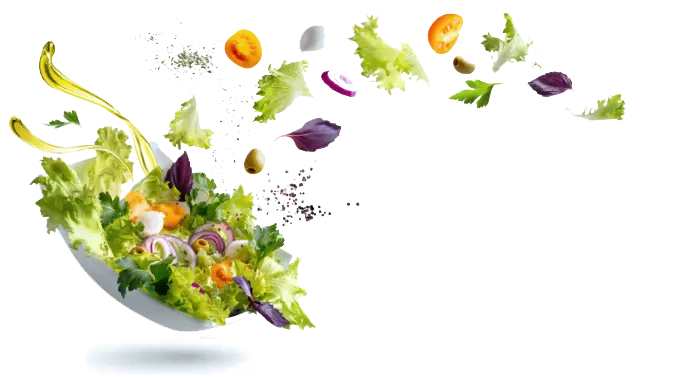 FAQ
Frequently Asked Questions
How do I notify employees of schedule changes and updates?
Once you have published the schedule, all employees will receive a notification that a new schedule has been published. They can click on the provided link in notification and check the latest schedule
Can employees swap shifts?
Yes, all employees see the entire schedule so they know who they will be working with. They can coordinate amongst themselves to swap shifts if desired
How do you get such detailed analytics per employee?
Because Milagro's employee scheduling software is integrated with SmartPOS, we have a lot of advanced analytics available per each employee.
We are able to track which employees always arrive early, arrive late, no shows, call in sicks and even their performance during the shift gathered directly from your customers
Do you integrated to any POS systems?
Yes! We integrate into SmartPOS. If you have other POS software and you are interested to have our system integrated, please contact your sales team for more information
How do you get actual labor and sales data?
Because of integrations to POS systems, we are able to get the actual sales data and compare that to actual labor on each shift, day, week, and month.
This allows you to keep your labor in check and ensure you properly staff each shift of every day, i.e. more staff on weekends and less during the week and more importantly, properly staff during busy day parts, i.e. lunch and dinner
Who do we contact for support?
You have 24×7 access to online knowledge base articles and videos, however, if you need tech support, you can contact Milagro Support Team to help you