 Knowledge, Expertise, and the Team to take YOUR restaurant to the next level

Proprietary Technology for our Brands

Access to our top 100 qualified operators in our portfolio

Back-end support and shared resources for IT, Marketing and Franchising 

Turnkey Growth Solution from A to Z

Proven Track Record of Growth
With Milagro Capital, restaurants can focus on what they do best – making delicious food and delivering excellent service – while Milagro handles the rest. Together, your passion for incredible food and Milagro's expertise, technology, and team can help your restaurant become a national brand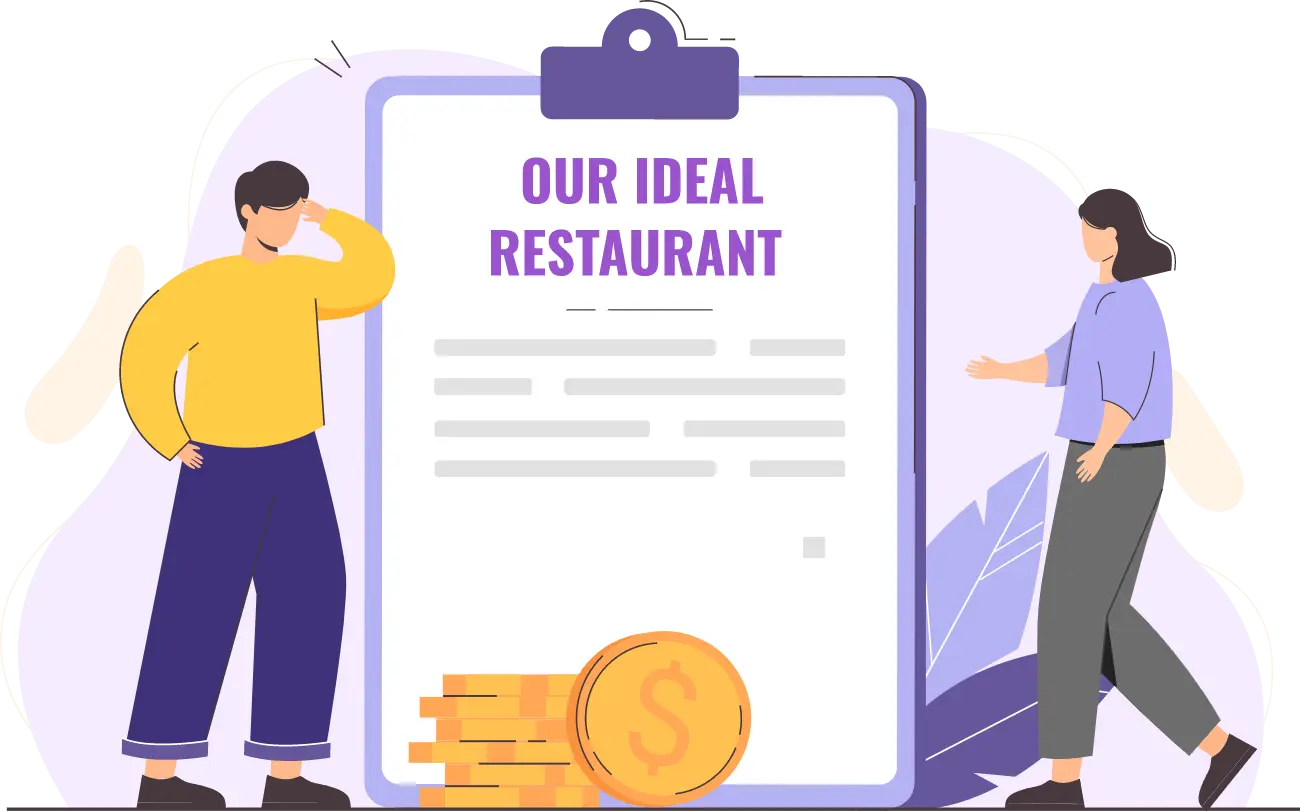 In order to fully leverage the benefits of Milagro's restaurant operating system, we prioritize working with brands that meet certain criteria.

Multi-location brand with a minimum of 5 or more existing locations with AUV of $800k or more

Have been in business for at least 2 years

Looking to grow through Franchising

Understands the importance of Customers' Transactional Data and Customer Data Platform (CDP)
What if I do not meet the qualifications above?
If your restaurant does not currently meet the criteria for the full Milagro Capital program, there is still a way for you to get started with our Incubator Program. The Incubator Program requires you to implement a strategic tech stack in your restaurant for a minimum of 12 months in order to measure the health and success of your business.
This program offers a way for restaurants to begin the process of working with Milagro and see the benefits of our technology and expertise, even if they are not yet ready for the full program. Overall, the Incubator Program can be a great opportunity for restaurants to take the first steps towards realizing their growth potential and becoming national brands.
Milagro's Restaurant Operating System aims to help restaurants maximize the monetization of customer transactional data through the implementation of various solutions.We prioritize working with brands that are looking to implement the full suite of solutions in order to maximize mutual return on investment.
The following services are thoughtfully integrated to keep your restaurant secure, keep you connected 100% and maximize the opportunity to increase your sales & profits.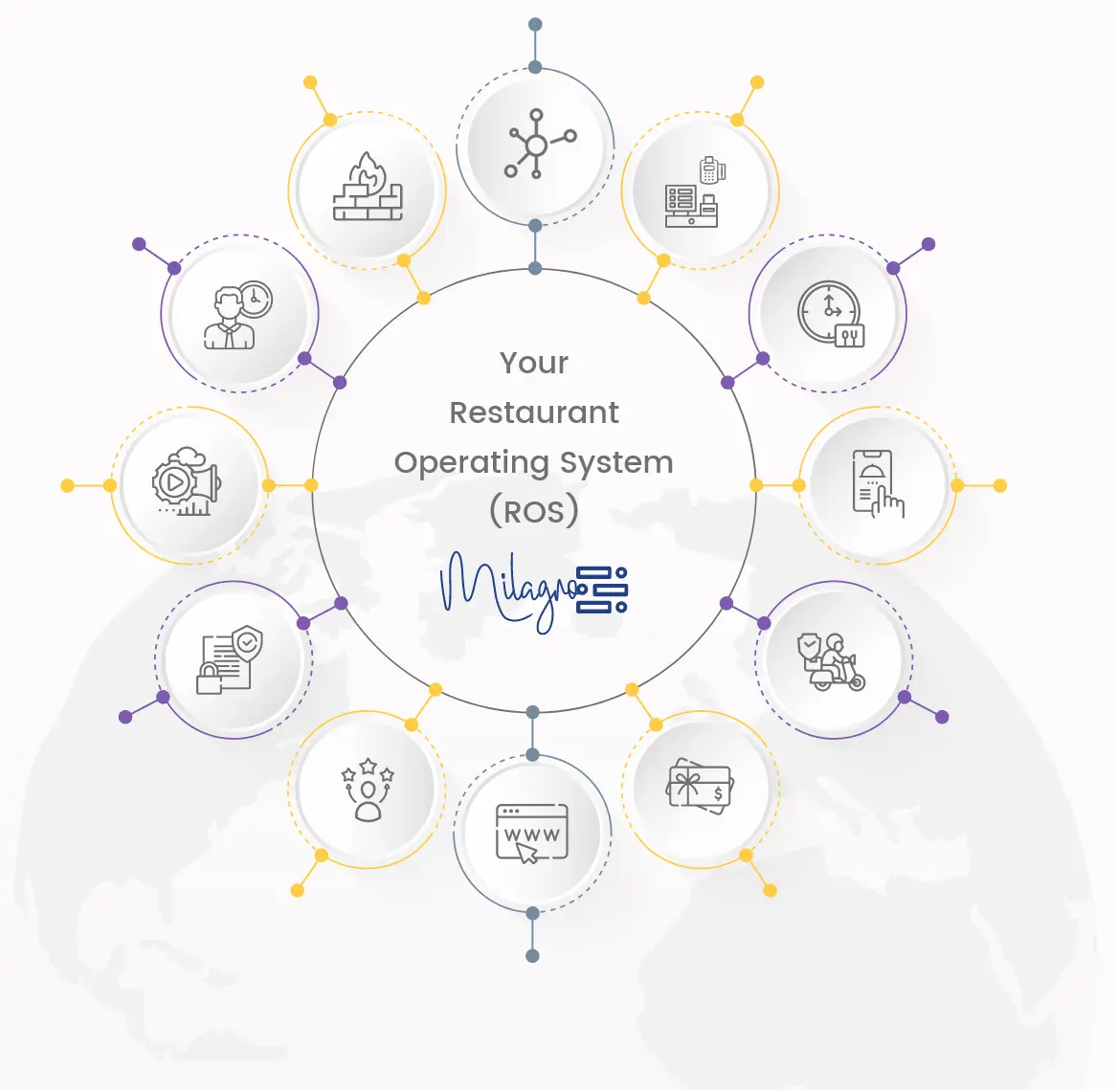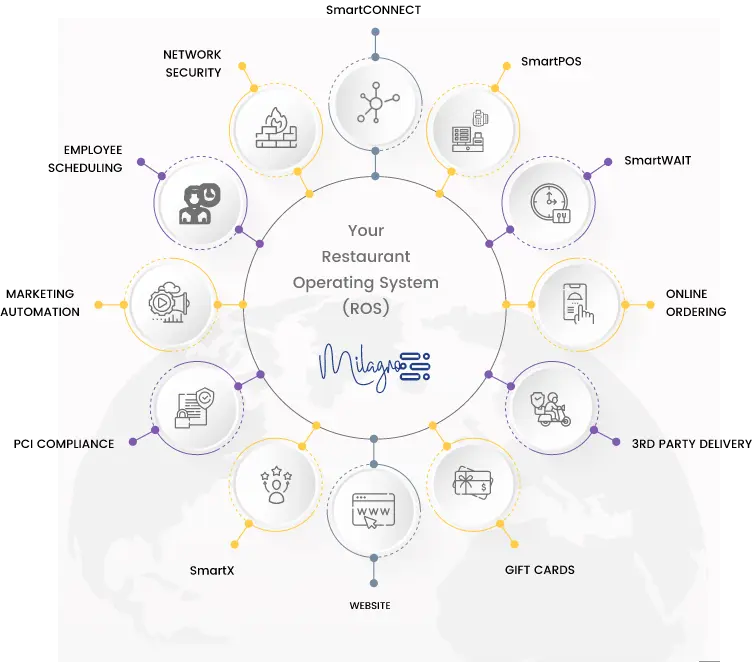 First step in partnering with Milagro
you can take the first steps towards potentially partnering with Milagro
If you are interested in seeing if your brand qualifies for our program, please complete the form provided below. By filling out the form, you can take the first steps towards potentially partnering with Milagro and leveraging our technology and expertise to drive growth and success for your restaurant. We look forward to learning more about your business and exploring the possibilities of working together.
Frequently Asked Questions
What happens when the internet goes down?
Because it is cloud based, a reliable internet connection is required. If internet is down, you are unable to process any transactions or payments. We do offer a 100% up-time guarantee internet service, SmartCONNECT to solve this problem.
How about Gift Cards, Loyalty, Online Ordering, Accounting?
We have integrations for Gift Cards, Loyalty app, Online Ordering, Accounting , Wait List and Reservation, Employee Scheduling and more. For more advanced Accounting & Inventory management, we recommend using Compete or Restaurant 365..
Do you support 3rd party delivery service?
Currently we do not have any direct integrations, however, this is due to be available soon. You will be able to keep track of individual 3rd party delivery sales through a special "Delivery" payment method for all the major delivery services.
Do you support Apple Pay, Google Pay and NFC?
Yes, all of our systems are pre-configured for Apple Pay, Google Pay, Contactless, Chip and Swipe.
Do you support Tips and electronic signature?
Yes! We support both traditional tip adjustment after transaction is completed as well as electronic tipping where customers can choose a tip amount and sign electronically on the tablet.
Do you support Table Service and Quick Service?
Yes, we support both Table Service & Quick Service. Furthermore, you can individually configure each tablet to be in either mode giving you the freedom to operate on QS or TS at the same time.
When will my credit card deposits be made?
Your deposits are made next business day via our next day funding.
How does support work?
Currently we offer free remote support Monday to Friday 8 to 5pm CST. For multi-location brands, we also offer a dedicated support staff who will entirely manage your entire Milagro system on part time and full time basis.