#1 reason restaurants fail?
BAD CUSTOMER EXPERIENCE
Most restaurateurs believe the solution is having a manager touch every table. That just simply doesn't work because it is not scalable nor actionable
Our vision remains the same today, to partner with brands who understand the importance of technology to improve guest satisfaction, increase revenue and improve operational efficiency through Automation, Machine Learning, and Artificial Intelligence.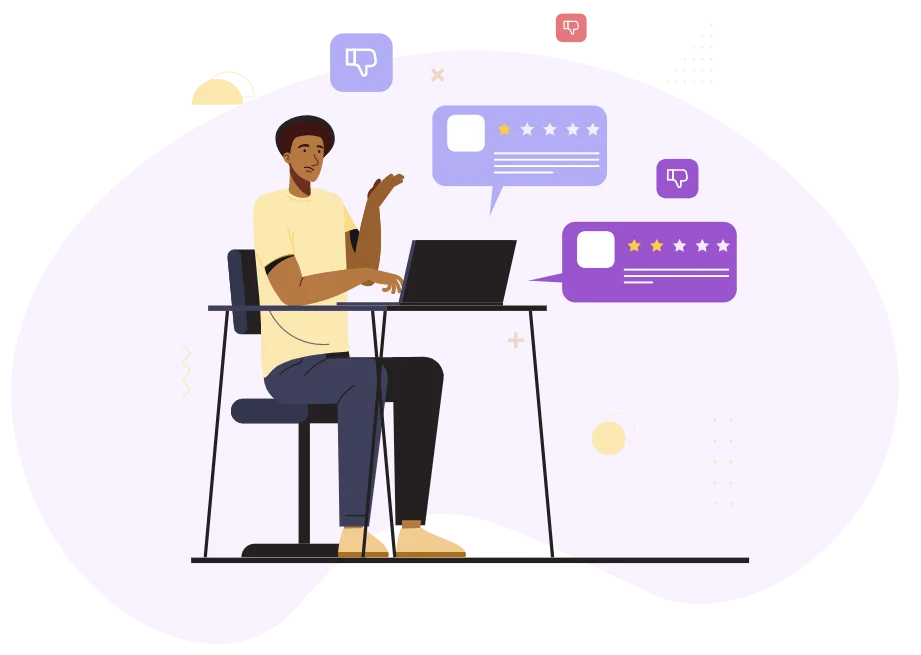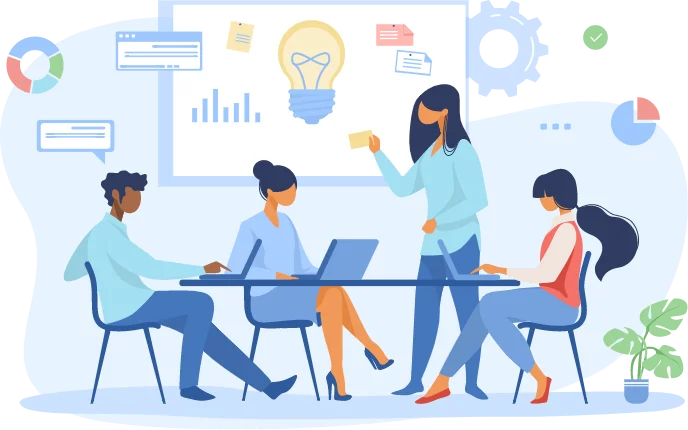 The solution is to give the customer a non-public avenue to share their experience and give the restaurant an opportunity to fix the situation and turn that customer into a loyal customer instead of having them vent on social media, permanently damaging your brand reputation and costing you money.
SmartX solves this major problem for your restaurant by gathering all the customer feedback, analyzing it and providing you actionable insight in order to fix the problem at its source. In addition, SmartX will help you with the following;

Maximize the customer lifetime value

Drive more 5-star reviews on Google and Yelp

Increase brand awareness on Social Media
Any idea how much money you are losing
because of customer experience issues?
That sucks, but let's fix it together and turn this around!
Most restaurant owners have no way to measure the revenue loss nor directly find the impact of poor customer experience due to food quality, atmosphere, customer service, or cleanliness on their bottom line. We understand the problems you have, that is why we've spent years identifying and perfecting a solution, called SmartX to address such dire needs.
Because of the vast amount of information available on SmartX about the customer including check number, date & time, even the server, we are able to pinpoint any problems and provide invaluable insight that otherwise would be impossible to have.
Find the problem areas that are driving your customers away
SmartX is an Experience Management app that helps you gather feedback from customers and employees in order to identify your restaurants' weaknesses that are driving your customers away. SmartX dynamically gathers valuable and actionable feedback from your customers
No one else can rank your servers based on direct customer feedback
Know your best servers. As part of the Restaurant Operating System (ROS), SmartX™ identifies and ranks each of the staff based on direct customer feedback. Such invaluable actionable insight allows you to promote highly effective servers as trainers and re-train or terminate those with a negative impact on your business.
Maximize customer lifetime value & measures ROI
The proprietary SmartX™ coupon management system that you will not find anywhere else. Instead of a traditional system that gives a customer a coupon for their valuable feedback and be done, Imagine a coupon management app that tracks when the customer redeems the coupon, tracks exactly how much money they spent in exchange for that coupon, whether they came in and redeemed the coupon alone or spend more money because of the coupon and even reminds the customer to increase the redemption rate. Now imagine the same app even tells your staff how the customers' experience was previously so they can step up their game if the customer had a poor prior experience. That app is called SmartX™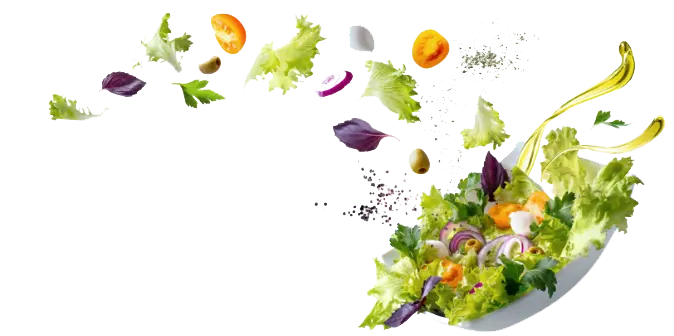 The fact is, it is much cheaper to retain existing customers than to attract new ones. With SmartX you will have the opportunity to connect with those who may have never come back. Reaching out to those with poor experiences due to hiccups in operation shows them that you care and you appreciate their patronage.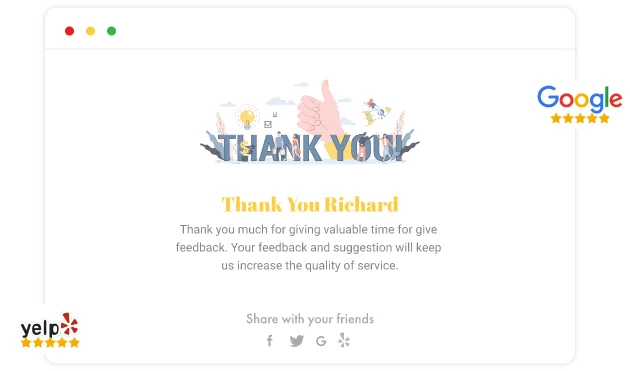 Increase 5-star reviews on Google and Yelp
Built-in integration to Google and Yelp allows us to dynamically re-direct your happiest customers with a 5-star experience to leave 5-star reviews on Google and Yelp while diverting those with poor experiences to the staff in order to make it right with the customer and make a loyal customer out of them.
Increases Brand Awareness across social media
Integration to social media platforms such as Facebook and Twitter allows your happy customers to share your restaurant with their fans and followers. Find your existing happy customers with large followers across social media and turn them into brand ambassadors using Milagro's technology.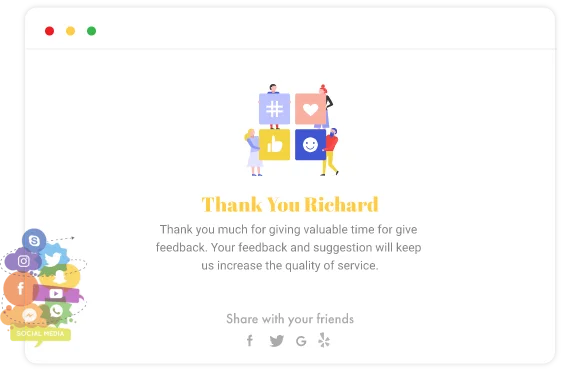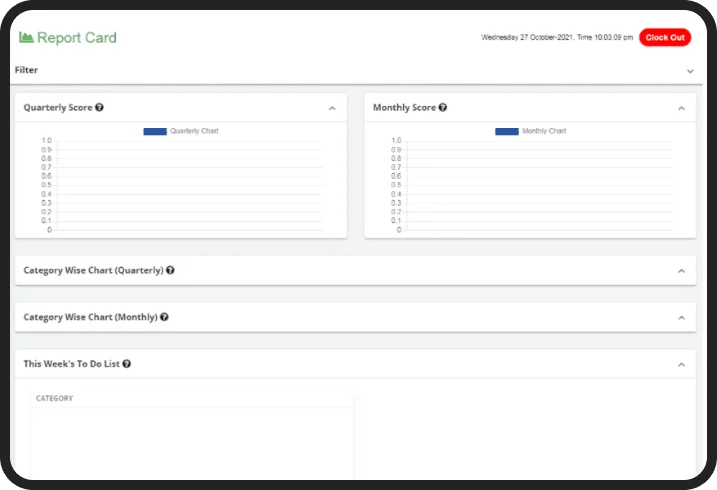 Where are you leaking money?
Restaurants lose money from multiple areas such as poor customer service, poor food quality, poor ambiance and may not even be aware of it.
Milagro's actionable report card gives a to-do list and focus items to your managers. Instead of managers wearing multiple hats and trying to do everything at once, this report card focuses on the two weakest areas in dire need of improvement. Breaking the goal into small pieces makes it much more attainable without overwhelming the staff
The POWER of Integration
Traditionally you would receive the customer feedback and then have to go to the POS, search the date, time, and check number to find the customer transaction. Furthermore, you have no history of that customer's feedback for the previous 5 visits! With Milagro, all the information you need is right in front of you. No more searching multiple platforms and wasting time. The customer's entire transaction history, prior experiences, and more importantly, the lifetime value and the overall satisfaction score are right in front of you without lifting a finger. Make it easier for your staff to do their job.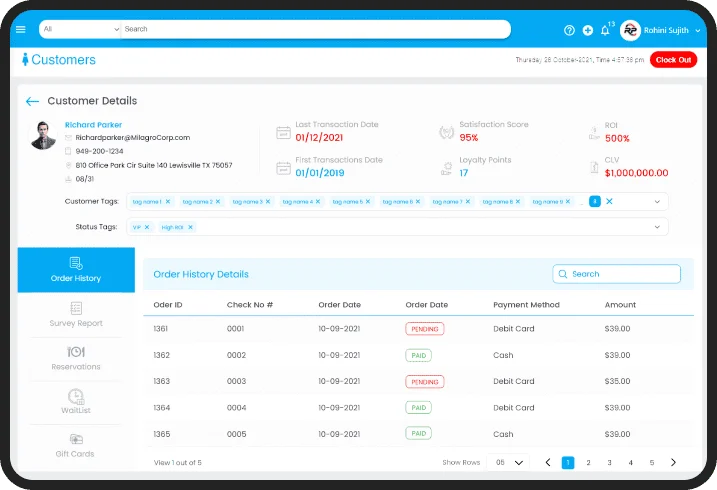 holy smoke, this thing is on fire!
someone get an extinguisher and help me sign up NOW. Actually, you can sign up for yourself right here.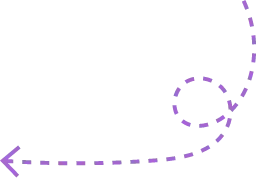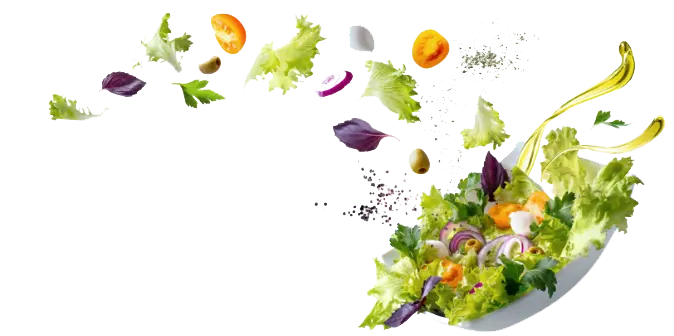 A few reasons SmartX is the ideal choice…
Turn unhappy customers into most loyal customers
Maximize customer lifetime value and measure your ROI
Turn customer experience into a marketing powerhouse
Drive 5-star reviews from your existing happy customers
Use your happy customers' fans & followers to increase your brand awareness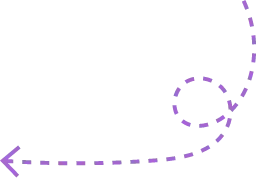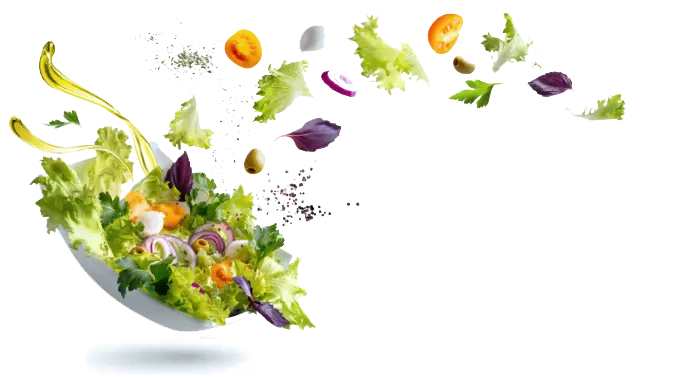 FAQ
Frequently Asked Questions
How do you rank our servers?
SmartX is deeply integrated into SmartPOS and other Milagro solutions which allows us to have real-time access to information that otherwise would not be accessible.
The Survey Code or QR code that customer scans has all the data embedded into it which allows us to know all the relevant information about the customer (how much they spent, what items they ordered, what location they visited) as well as the server, how long they waited in line, how long did they dine in, how much tip they left and more.
Can SmartX be used by alone?
Yes, SmartX is integrated to other POS systems such as Aloha, Micros, Posi, Toast, and some others but can be used as a standalone product as well without any integrations to any POS systems
How do you increase our 5-star reviews?
With integrations to Google and Yelp and the ability to detect which customers have had a positive experience, we are able to entice them and make it super easy to leave a quick 5-star review.
With even more integrations to Facebook and Twitter, we can even increase brand awareness by using the fans and followers of your existing customers.
How do you track the coupons?
Because SmartX™ is integrated into Milagro SmartPOS™, the moment that customer provides their feedback, an electronic coupon is emailed to the customer. Each coupon issued is unique to that customer and can be redeemed at any location on SmartPOS™
Can SmartX™ be used for Employee Feedback or Menu Testing?
Yes! You can use SmartX™ for customer experience management, for testing out and getting feedback on new items, employee feedback and we have customers using it even for hiring new employees by creating pre-interview exams that all potential candidates must take to demonstrate their worthyness.
Does SmartX™ integrate to Social Media?
Yes, SmartX™ is currently integrated into Google, Yelp, Facebook, and Twitter.
What type of reporting does SmartX™ provide?
SmartX™ provides reports on each individual feedback provided, drills into each question answered by the customer, ranks each question as well as category, and more.
It also has built-in reports for general overview to drill down into specific questions during specific times.
More importantly, SmartX™ also provides a Report Card per location that is emailed every two weeks with a detailed health of that location and To Do list for next two weeks
Does it support multi-location brands?
Of course, SmartX™ was built for multi-location concepts and provides a lot of functionalities that are intended for larger organziations