6 lines 6 SIP accounts, FREE IP Video Talk account for video calling, up to 6-way voice conferencing and 3-way video conferencing
Runs Android version 4.2 and offers full access to the Google Play Store.
7 inch (1024×600) capacitive touch screen
Dual-switched Gigabit ports and integrated WiFi (802.11b/g/n)
Bluetooth for headsets and pairing mobile devices, USB port, SD card slot, mini-HDMI output for connection to TV monitor.
Create an Android app for your business to run on the GXV3275 using Google's API & Grandstream's SDK tool kit
24 programmable multipurpose keys for quick dial.
5 programmable soft keys.
Bluetooth and Headset input.
Call Transfer, Call Mute, Call on Hold.
Easily manage ringtones and contacts through a web interface.
Perfect for secretaries, those handling a lot of calls or an executive.
Ideal for large offices, retail and those with up to 24 extensions.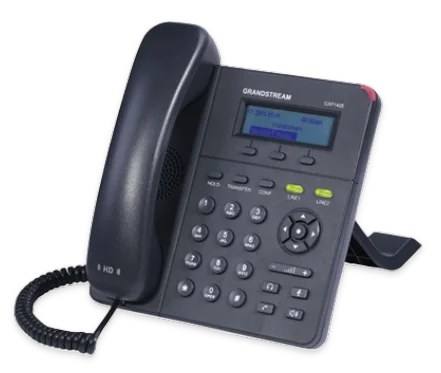 HD handset, hands-free speakerphone with acoustic echo cancellation.
Ideal for restaurants, retail shops, and small offices with only 2 lines.
Caller ID, Transfers, Forwarding, Call Waiting
Perfect for any situation where mobility matters
Cordless WiFi IP telephone
Integrated 802.11a/b/g/n WiFi support
Programmable Push to Talk (PTT) and Panic Functions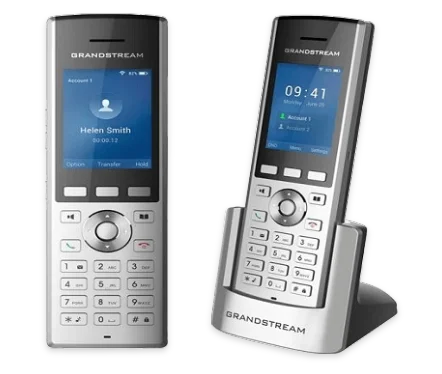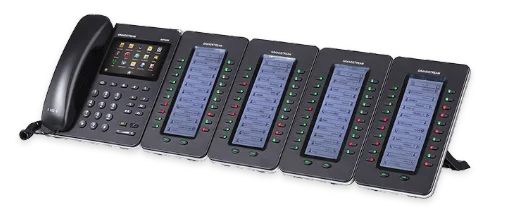 Small 20-Extension Module
The extension module includes 20 extensions with 2 arrow keys for page switching, allowing up to 40 extensions to be displayed. With its large LCD display, it makes it easy for viewing and transferring calls. Up to 4 modules can be added to the system for a total of 160 extensions. Compatible with GXP-2140 only
Optional microphone extensions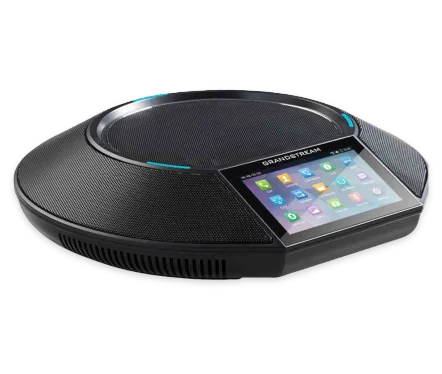 Included Features
At Vivant, we believe in simplifying everything, we provide you with all the common features that you would ever need, for free. Another way to show our appreciation for being a valued client.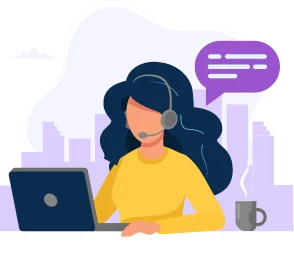 Do you have employees working from home?
With our service, you can have them answer calls, make outgoing calls as if they were in your office.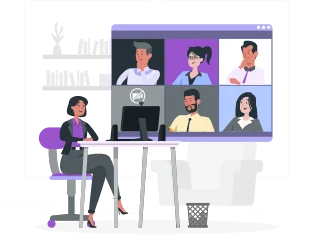 Do you have multiple locations?
Great, you can easily transfer calls among locations or answer a call from another location if they do not.
Does your staff travel often?
Well when a client calls the office, if your staff is not there, we can automatically transfer the call to a cell phone and if they are unavailable to answer on cell phone, return the call to the office voicemail.
Included Features of Milagro
Phone System
Everything you need to look professional at no additional cost

Unlimited Voicemail
Every extension can have its own voicemail

Voicemail to Email
Receive your voicemails via email

Call Recording
Recording inbound, outbound, internal calls or all calls

Call Waiting
Enable or Disable it as it fits your needs

3-way Calling
Bring multiple people into a single call with ease

Auto Attendant
Sales press 1, support press 2, accounting press 3

Conference Rooms
Audio Conference calls when you want to bring a big group together instantly
Music on Hold
Use it as commercials on hold for new announcements

Find Me / Follow Me
Never miss an important call by allowing the phone system to find you on any device
Call Parking
Traditional call hold to allow calls to be transferred to anyone in the office

Group Phonebook
Quickly and easily create all of your contacts and save time dialing manually

Unlimited Extensions
Start with few extensions and grow globally

Virtual Office
Create virtual offices in an instant to grow service areas

Customized Ring Groups
Ring any number of extensions and customize

Caller ID
Both inbound and outbound Caller ID

Nationwide Coverage
No limitations, coast-to-coast coverage

Customized Call Routing
Bring all of your office into a single office to ensure you never miss an opportunity

E-911
Especially important for all medical or emergencies to work like a traditional system
Map Of Our
Data Centers
Geographical redundancy to keep your service up & running 100%
FAQ
Frequently Asked Questions
What happens when the internet goes down?
Because it is cloud based, a reliable internet connection is required. If internet is down, you are unable to process any transactions or payments. We do offer a 100% up-time guarantee internet service, SmartCONNECT to solve this problem.
How about Gift Cards, Loyalty, Online Ordering, Accounting?
We have integrations for Gift Cards, Loyalty app, Online Ordering, Accounting , Wait List and Reservation, Employee Scheduling and more. For more advanced Accounting & Inventory management, we recommend using Compete or Restaurant 365..
Do you support 3rd party delivery service?
Currently we do not have any direct integrations, however, this is due to be available soon. You will be able to keep track of individual 3rd party delivery sales through a special "Delivery" payment method for all the major delivery services
Do you support Apple Pay, Google Pay and NFC?
Yes, all of our systems are pre-configured for Apple Pay, Google Pay, Contactless, Chip and Swipe.
Do you support Tips and electronic signature?
Yes! We support both traditional tip adjustment after transaction is completed as well as electronic tipping where customers can choose a tip amount and sign electronically on the tablet.
Do you support Table Service and Quick Service?
Yes, we support both Table Service & Quick Service. Furthermore, you can individually configure each tablet to be in either mode giving you the freedom to operate on QS or TS at the same time.
When will my credit card deposits be made?
Your deposits are made next business day via our next day funding
How does support work?
Currently we offer free remote support Monday to Friday 8 to 5pm CST. For multi-location brands, we also offer a dedicated support staff who will entirely manage your entire Milagro system on part time and full time basis.