The foodservice industry is ruled by one key objective – to provide quality food and service at the comfort of your guests. The competition is high, but not impossible to overcome. It is all about attracting the right customers to your doors. And the way to achieve that is through smart marketing aka targeted marketing. Meant to deliver a consistent and measurable return on investment, targeted marketing for your restaurant is all about connecting with your prospective customers where they are. From engaging on social media to running paid search ads, and leveraging the power of content marketing in general, targeted marketing is all about identifying your prospective customers and delivering a message that will resonate with them. It is not about showing up at their doors with a signboard and a megaphone, instead, it is about understanding their needs, desires, and expectations, and then committing yourself to provide them with the personalized service they deserve. It is about creating a bond that will last for years to come. But how do you begin? There are plenty of marketing channels you can use to tap into the huge market of foodservice customers. From social media to mobile marketing, here's a look at four of the most effective channels for your restaurant and how you can leverage them to rule the game.
Use These 4 Targeted Marketing Channels To Boost Your Restaurant Business
There are a lot of unknowns when opening a restaurant, and it can be difficult to keep up with the latest industry trends. That's why we've created this list of the 4 marketing channels you should be using to market your restaurant today. This will help you get ahead in a competitive industry and give your restaurant the exposure it deserves.
1. Social Media Marketing:
With over 3.96 Billion individuals actively scrolling through their timelines, and 80% of SMBs committed to investing in social media marketing, it is safe to assume that social media is the undisputed king of marketing for your restaurant. Serving as a virtual extension of your restaurant's brand, social media allows you to engage with your prospective customers on their turf – providing a personal touch that builds trust and rapport.
Whether you want to increase brand recognition or drive more customers through the door, social media enriches your restaurant's digital footprint, allowing you to share your business's successes and milestones, as well as showcase the mouth-watering dishes your chefs are preparing. And it's not just for customer interaction – social media helps you drive foot traffic to your restaurant as well – one crucial advantage of a captive audience. No matter which social media channel you choose, you can always ensure that your business is at the forefront of the latest trends by encouraging customer participation. Whether you want to create a buzz around your newest menu addition or improve your business's customer service, social media marketing allows you to cultivate a brand and drive the business forward in innovative ways.
So, stop limiting your marketing efforts to paid ads and TV commercials – invest in your social media channels and reap the rewards of an engaged and loyal customer base.
2. Email Marketing:
Email marketing has earned a bad reputation mainly because of its outdated, and often spammy tactics, but it remains a valuable channel for businesses that can get the basics right. With over 306.4 Billion emails sent and received "daily" – according to Statista, email brings you the most cost-effective way to communicate with your customers. It is inexpensive compared to social media or PPC and can be used to send a wide range of messages, from promotions and newsletters to upsells and yes-thank-you letters.
Email marketing is highly targeted as well, which means you have a better chance of getting the customer to take action, such as confirming their reservation or signing up for your loyalty program. The real challenge most businesses face is that they fail to create email content that is relevant to their audience and tries to push too many messages instead of focusing on a few key campaigns. It's always best when you add that "personalization" into the mix, so to speak, and tailor the email to each customer's interests. This always helps improve your open and click rates, as well as drive more signups and newsletter subscriptions. Which you can then leverage to promote new menu items or upsell customers on additional items with their online purchase or provide them with limited buy 2 and get the 3rd one 50% off offers.
You can further take advantage of email marketing platforms that will do all the heavy lifting for you, from workflows, email templates, and automated email sequences to resell, upsell, and cross-sell your products and services. These systems will help you optimize your email campaigns and deliver results that will exceed your expectations.
In essence, email marketing remains the backbone of any marketing campaign for a restaurant, and when done right, can help you achieve your business goals in record time.
3. Local SEO: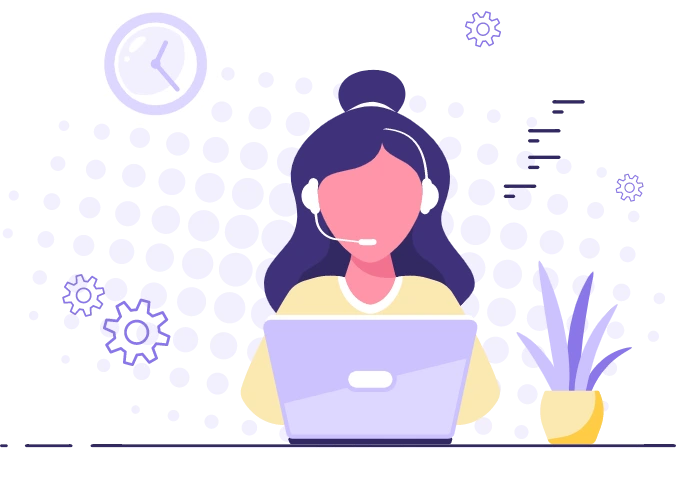 Local SEO is all about getting a leg up on your competition by using local search to draw in more traffic and convert more leads. A subset of SEO, local SEO uses certain elements of a business's online presence (website, social media posts, GMB, citations) to show up on local search results and present the best opportunity to the visitor. Businesses with a physical location typically have more business with search engines like Google and Bing than businesses without a physical presence. If you run a restaurant, bar, hair salon, or any other kind of physical business, local SEO is a no-brainer because it gives you a chance to dominate your niche without competing with global players – making it a fair fight.
When it comes to optimizing a business's online presence for local search, the old advice of creating a strong brand and consistent messaging still applies. And as hard as it may sound, local SEO is truly about localized content, links, and citations. That means the best way to improve your local SEO is to stop trying to rank for highly competitive terms and instead of working on your local market terms.
To be clear, local SEO isn't about switching to a neighborhood blog and writing strictly about the local goings-on. It's about using your website and online presence as an outlet to discuss the happenings in your business and community. For instance, if you own a restaurant in a tourist destination like Cancun, your local SEO strategy might include articles that talk about the best places to eat on Cancun vacation. The article could mention your restaurant as a great place to go for Mexican cuisine in Cancun.
These types of local SEO strategies are not only more beneficial but also provide better value for your business in the long run. Search engines reward businesses that are proactive about their local SEO and will push out ranking updates to cement your place as the top player in your neighborhood. From there, it's just a matter of keeping up with the changes and staying ahead of the game. It's a tough game to play, but if you know what you're doing, it's not impossible.
4. PPC: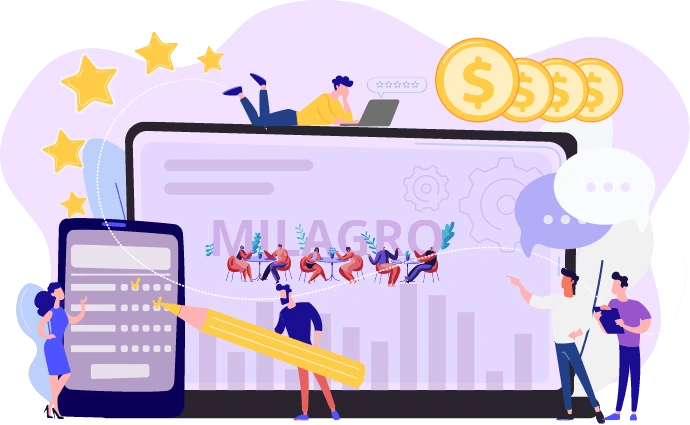 Pay Per Click, otherwise known as "PPC," is the ultimate form of targeted marketing. Ruled and governed by the mammoth we know as Google, PPC empowers businesses like yours to stand out from the crowd by advertising their products and services to Google's massive ~4 Billion monthly users (more than half of the planet).
From the day your restaurant opens its doors, Google wants to be the first point of call for customers looking for a bite to eat or a place to stay. With that in mind, Google places an enormous amount of value on businesses in its "preferred positions" – those positions that are closest to the top of a users' search results. This means that investing in PPC advertising is one of the most effective ways for restaurants to achieve a solid advantage over their competition. And there's plenty you can do to make your restaurant the best it can be when it comes to PPC advertising.
Understanding that everyone has a different approach when it comes to PPC, you want yours to be molded around your local market. Understanding your competition in PPC is key to success and even more important are the terms your local customers are searching for. Once you have this information, optimizing your PPC campaigns for terms that are relevant to your business is a no-brainer. For instance, let's say you own a Mediterranean restaurant. A few common search terms for this type of restaurant would be "Mediterranean restaurant," "Mediterranean restaurant near me," etc. The nice thing about PPC is that there are a ton of tools and online resources that make it easier than ever to optimize your PPC campaigns. With Google's own Ads platform, you can drill down to localities and neighborhoods and use their extensive set of tools to create, manage, and optimize your PPC campaigns.
Overall serving as the bridge between your online and offline marketing strategies, PPC advertising should be an integral part of your restaurant's marketing plan.
Conclusion
There you have it – four proven marketing channels for your restaurant. Meant to enrich your business's online presence, these channels help you reach your prospective customers where they are – giving you a chance to dominate your niche without competing with global players. Whether you want to grow your business with a physical presence or keep things virtual, local SEO and PPC advertising are the way to go. Of course, there are other marketing channels like social media, email marketing, and even in-person marketing that you can leverage, but these two channels hold a very special place in the foodservice world and beyond.
Milagro is not only the premier company for AI-power restaurant management solutions but we are experts in targeted marketing channels. For more information about how our expertise can help you grow your business go to Milagrocorp.com
Unlock valuable information by reading our blog automated marketing for restaurants what you need how to make campaigns successful