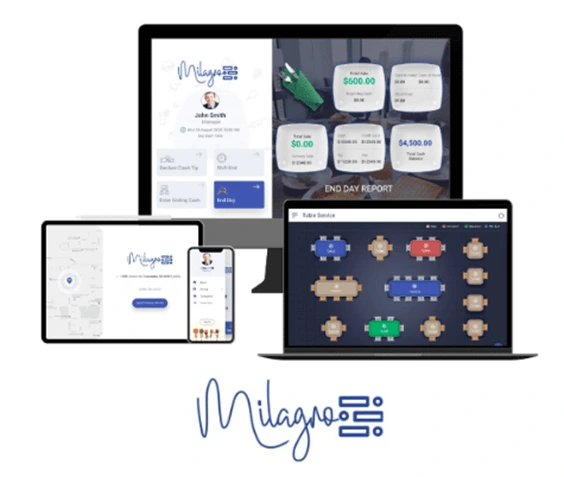 Technology is the undisputed king of our time. It has revolutionized the way we interact with each other, understand the world around us, entertain and lead our lives. Business too is being transformed by technology, with tools and applications being developed for nearly every profession and every business, including the restaurant industry.
From helping restaurants better manage their inventory and boosting their marketing to streamlining their payroll and employee training, technology is playing a growing role in enabling restaurants to compete on a global scale. Whether it's a fast-food franchisee or a casual fine dining restaurant, a small local bistro, or a nationwide chain, technology empowers restaurants to become more efficient, serve better quality food, and deliver a more memorable dining experience. But beyond that, it opens the door to a whole new level of growth and profit for restaurants. It empowers businesses to understand the mentalities and needs of their consumers and allows them to compete in a market that's constantly changing and shifting.
Realizing the potential of technology, investors are pouring billions of dollars into restaurant technology startups, with the venture capital investment in the sector tripling between 2010 and 2020. If you are still wondering why the market is ripe for investment, here are five compelling reasons to convince you.
1. Satisfied Customers:
When it's a lunch break, your customers can't wait for the delivery to arrive. So restaurants, especially those that have an extensive menu, must offer a high-speed delivery to ensure a great experience. This is where technology plays a key role. From accepting orders over smartphones to managing inventory and promoting online ordering, technology has created a situation where customers are now calling the shots.
To take advantage of this opportunity, restaurants must integrate the software and technologies that can help them keep up with their customers' needs. From creating customer-oriented mobile apps to managing wait times, technology allows restaurants to understand their customers and thus respond to their preferences. Further, helping automate the most time-consuming and complex processes, including payment processing, employee management, and order tracking, technology improves the experience of both customers and business, by creating an efficient workflow that allows them to focus on what they're good at. The result is satisfied customers, increased revenue, and a healthy bottom line. And to achieve these and more, investors are pouring billions into restaurant technology to assist in streamlining restaurant operations.
2. Technology Boosts Restaurant Performance: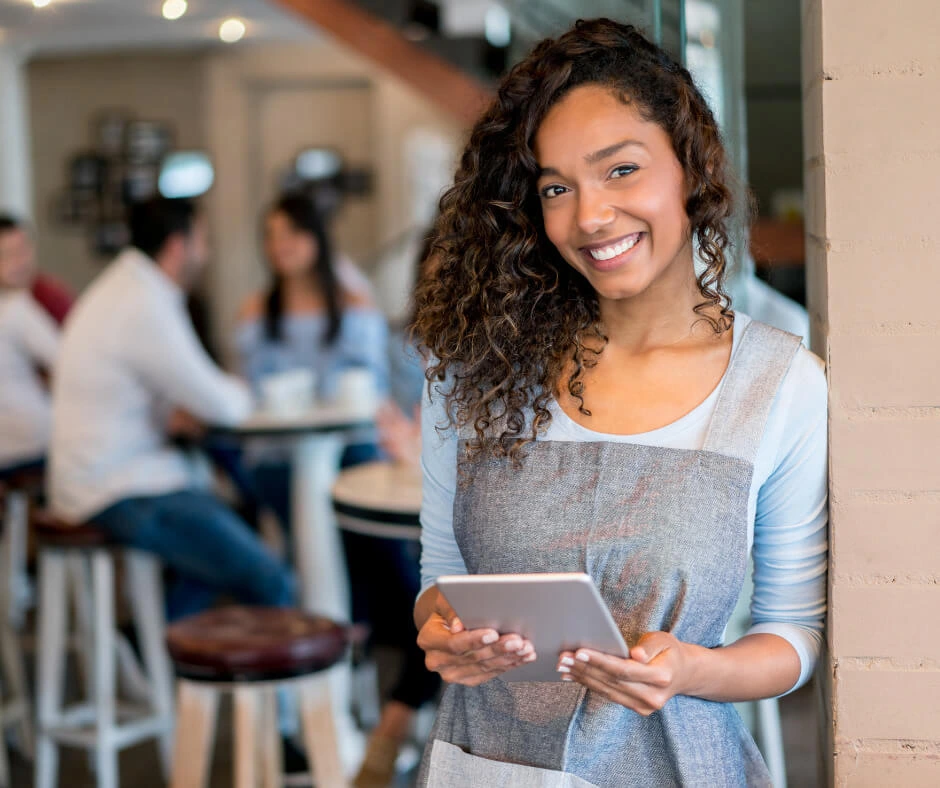 With a rising number of entrepreneurs and small business owners aiming to venture into the restaurant industry, they need to understand the difference between technology and technology-enabled solutions. Technology is a great way to reduce costs. However, it is not enough to improve performance. To do so, restaurants need to consider IT solutions that are designed around their business model.
There are also a lot of different types of technology that can help a restaurant boost its performance. For example, a product like SmartPOS is a technology that helps streamline the whole ordering process that can allow restaurants to respond to customer demand in real-time and increase food and beverage sales by 50 percent! Likewise, technology-enabled solutions can automate the restaurant business by creating order accuracy, minimizing wait times, and improving communication with both customers and employees. In this way, businesses can significantly improve the performance of their restaurants, giving them a competitive edge in the industry.
3. Restaurants Need to Keep Costs Low:
Given the increasing consumer demand for high-quality food at low costs, the restaurant industry must look at innovative ways to bring down its operational costs. The increased need for operational efficiency has created an opportunity for technology to be leveraged as a solution.
While high-tech restaurants have been around for a while, they are becoming more accessible to smaller restaurants too. For example, tableside ordering system solutions are now not only being offered by large, well-established restaurant chains. Technology also allows businesses to shift toward more automation; particularly when it comes to food production. For example, in fast-food restaurants, where cooking and packaging are done at the same time, investment in technologies that can help automate the entire process will save time and money for both business and customers. But automation isn't just limited to food production. It can also help automate other processes in the restaurant such as inventory management and time tracking. Technology is also making it easier for restaurants to use multi-platform POS systems that can be used on multiple mobile devices and tablets, enabling them to collect orders and use digital menus. These solutions offer a lot of flexibility, in terms of what the restaurant wants to accomplish and within budget.
4. Empowering Employees:
The success of a restaurant depends upon the skills and experience of its employees. Apart from having a well-trained staff, today's restaurant environment demands that employees are more empowered to improve productivity and reduce costs. With this in mind, technology has given way to employee empowerment by granting them access to systems, customer data, and reports they would otherwise have had to request through their supervisors. By providing easy access to vital information related to customer's orders, trends, and purchasing habits, technology allows employees to make quick and informed decisions that directly impact the business' success.
However, such techniques aren't cheap, as businesses must invest in installing specialized applications and equipment to accomplish this. Thus, though it has improved communication, accountability, and transparency between management and staff, restaurant technology demands considerable investment. Yet, the ROI here is enormous. By streamlining processes, promoting greater transparency, and improving efficiency, restaurant technology has helped reduce the time businesses take to identify problems and resolve them. Further, by enabling employees to work at their best, technology has helped reduce staff turnover and thus reduce training costs as well.
5. Guaranteed Result:
The restaurant business has an estimated $800 billion, and every investor wants a piece of the pie. So, they're investing in restaurant technology to provide solutions that can ensure they make profits. The food service industry is one of the most labor-intensive industries in the world, employing the largest number of individuals. Thus, technology can help restaurants reduce costs by streamlining routine operations while optimizing profit margins by increasing productivity and throughput. Further promising on ROI while still delivering the best in class customer experience, technology enhances efficiency in restaurant operations with guaranteed results.
As with most industries, restaurants have been a little behind the curve when it comes to technology. The owners of these establishments often don't understand how powerful tech is and refuse to adopt in their businesses. But now that's changing for many eateries since they're realizing all of the benefits from adopting new technologies-better customer experience data, more accurate financial tracking mechanisms among other things.
Get all the insights in the blog post secret weapon of successful restaurant.
For more information about all of Milagro products go to https://www.milagrocorp.com/