As a restaurant owner, you're well aware of the tightrope walk that is profit margins. The average restaurant faces the constant struggle of balancing operational costs, competition, and customer expectations—all while striving to achieve sustainable growth. But you aren't an average restaurant now, are you?
You have a vision for your restaurant that goes beyond the ordinary. You have a passion for your food, your service, and your brand. You have a loyal customer base that loves what you offer. And you have a goal to reach the next level of success.
But how do you get there? How do you overcome the challenges of thin margins and scale your restaurant to new heights?
The answer is simple: you need to increase your sales – increase your topline revenue.
The Power of Sales
One of the most common myths in the restaurant industry is that thin margins are inevitable. 
But this is not true. The reality of thin margins is not a reality at all—it's a myth that holds back many restaurant owners from achieving their true potential. If you want to break free from this myth and reach new levels of success, you need to increase your sales – increase your topline revenue.
It's widely acknowledged in the industry that thin margins primarily affect restaurants with annual revenues below $1 million in top-line revenue. These establishments face a unique set of challenges, including tighter budgets, limited resources, and heightened competition. The average restaurant's top-line sales across the industry were set at $659,000.
Restaurants earning $1 million or more in sales often possess a level of operational efficiency that allows them to optimize expenses. This efficiency enables them to allocate resources more effectively, mitigating the impact of rising costs.
How to Increase Your Sales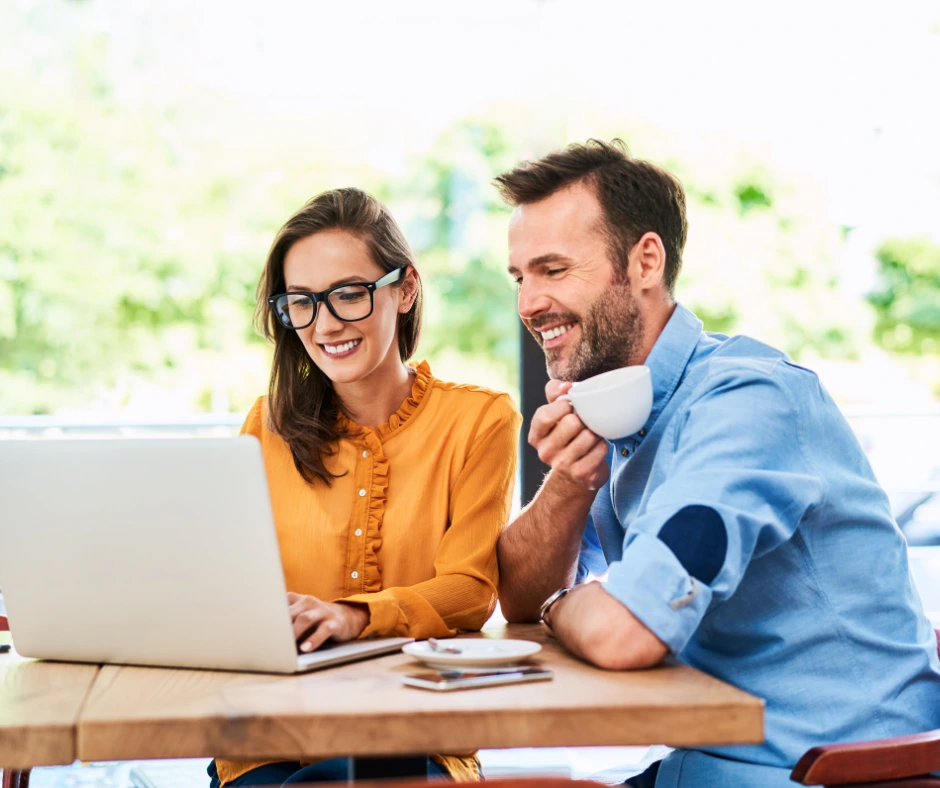 What if you could increase your sales even more? What if you could double or triple your sales without compromising on quality or service? What if you could attract more customers, increase their loyalty, and boost their spending?
That would be a game-changer for your restaurant. That would be the ultimate way to break free from the average restaurant trap and increase your profit margin.
That is why you need a comprehensive platform that helps you streamline and optimize your operations and deliver a flawless customer experience.
IMPLEMENT A CUSTOMER ACQUISITION AND RETENTION STRATEGY TO INCREASE CUSTOMER SPENDING AND FREQUENCY
The first step to increasing your sales is to grow your customer base. You need to attract new customers who are interested in your food and brand and retain existing customers who are satisfied with your service. To do this, you need to implement a customer acquisition and retention strategy that includes marketing, advertising, promotions, referrals, loyalty programs, and feedback.
But how do you do this effectively and efficiently? How do you know who your customers are, what they want, and how to reach them?  
Streamline Your Customer Engagement Efforts
Customer Profiling: Start by creating detailed profiles of your customers. Gather information about their preferences, dining habits, and feedback, if available.
Personalized Marketing: Utilize the customer data you've collected to personalize your marketing messages. Tailor promotions and offers to specific customer segments based on their preferences and past behavior.
Feedback and Improvement: Actively seek feedback from your customers and use this valuable information to enhance your service quality. Address any concerns or complaints promptly to ensure a positive customer experience.
Foster Customer Relationships and Retention
The goal is to connect with both new and existing customers effectively. Here's how:
Reconnect with Inactive Customers: Identify and reach out to customers who haven't visited in a while. Offer them incentives to return, or a personalized promotion.
Address Service Issues: For customers who have had less-than-optimal experiences due to operational hiccups, show them that you value their patronage. Make it a point to rectify any issues and ensure they have a better experience on their next visit.
Leverage Online Reviews: Encourage satisfied customers to leave positive reviews on platforms like Google and Yelp. Similarly, pay attention to negative feedback and use it as an opportunity to improve your restaurant's operations.
TREAT EVERY CUSTOMER LIKE A VIP – ELEVATE CUSTOMER EXPERIENCE
The second step to increasing your sales is to enhance customer experience. Treating every customer like a VIP means providing them with personalized and exceptional service that makes them feel special, valued, and appreciated. It means knowing who they are, what they want, and how to satisfy them. It means exceeding their expectations and making them loyal fans of your restaurant.
Why should you treat every customer like a VIP?
Treating every customer like a VIP has many benefits for your restaurant. According to a study by McKinsey & Company, personalized marketing has a 6 times higher return on investment than generic marketing. This means that by tailoring your marketing messages to each customer's preferences and behavior, you can increase their frequency of visits, their spending per visit, and their referrals to others.
But how do you do this consistently and seamlessly? 
Get to Know Your Customers (KYC) by implementing an Actionable Customer Data Platform (CDP).
In order for your marketing to be effective, it must be personalized, but in order to personalize your marketing messages, you must Know Your Customers (KYC). The way to Know Your Customer (KYC) is to have a single source of truth, a CDP where every piece of information, about every customer, is stored in it. Having an online ordering system is not a CDP, loyalty is not a CDP and a CDP without actionable insight is useless. You are not implementing CDP to stare at data and geek out. If CDP cannot increase revenue, do not implement it. We defer to Pankaj Patra, the CIO of Brinker International and we quote "Technology for the sake of technology is useless, technology must serve a business purpose, period."
It's just having a proper system in place to recognize the VIP customers the moment they join the waitlist. Bump them to the top of the line. Even though you have a 45-minute wait, you can get them seated right after the next party and they wait no more than 5 minutes.
So that's how you treat the customer like a VIP. That's how you elevate the experience and that's how you make more money by attracting those super profitable customers who spend twice as much as average. Leave more tips and help save your restaurant.
The Impact on Your Bottom Line
Implementing personalized marketing and leveraging guests' transactional data can have a profound effect on your restaurant's bottom line:
A $150,000 increase in sales translates to an extra $105,000 in profits annually.

Your business becomes 30% more profitable.

Servers stand to earn an additional $22,500 in tips (a 15% increase).

A 4% reduction in labor expenses further boosts profitability.
Elevating your sales isn't just about pushing for more transactions; it's about creating meaningful connections with your guests. Personalized marketing fueled by guests' transactional data is the key to achieving this.
CONCLUSION
Imagine the possibilities when engaging customers in a personalized way. By crafting campaigns that resonate with each customer's preferences, you're not just increasing sales—you're enhancing customer loyalty, driving repeat visits, and ultimately, increasing your profit margins.
So don't settle for thin margins as a restaurant owner. You can get rid of thin margins by doubling down on your customer service, and your customer retention strategy. You can become one of those restaurants that are doing $1MM in sales and have thick margins. You can become more than just an average restaurant. You can become a successful restaurant.
If you want to learn more about how Milagro can help you get rid of thin margins in your restaurant contact us today! Don't miss this opportunity to join the 1% of restaurants that are doing it right.