The Power of Online Reviews
In the digital age, online reviews have become a critical factor in the success of restaurants. They serve as a virtual word-of-mouth, influencing potential customers' dining decisions. Customers are more cautious and selective about where they eat, and they rely heavily on online reviews to make their decisions. According to a recent survey , 91% of consumers read online reviews before visiting a local business, and 84% trust online reviews as much as personal recommendations. Moreover, 68% of consumers are more likely to visit a business that has positive reviews, and 49% only consider businesses with 4-star ratings or higher.
As a restaurant owner, mastering the art of garnering 5-star reviews can significantly impact your business's growth. In this blog, we'll delve into how Milagro, a revolutionary restaurant operating system, can help you boost your restaurant's online reputation on both Google and Yelp.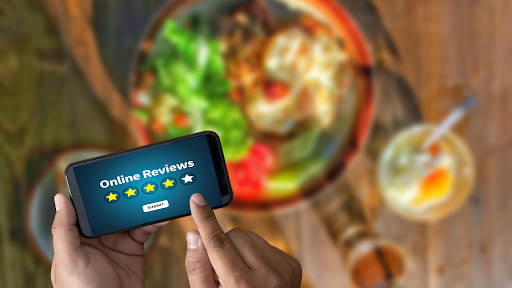 Leveraging Happy Customers for 5-Star Reviews
Understanding the psychology behind customer reviews is pivotal. Happy customers are more inclined to share their positive experiences, providing potential diners with valuable insights into the quality of your restaurant. With a plethora of choices available, diners often turn to platforms like Google and Yelp to gauge the quality of a restaurant before making a reservation. Milagro takes advantage of this tendency by seamlessly identifying and targeting these satisfied customers. By encouraging them to leave 5-star reviews on Google and Yelp, Milagro transforms your content customers into brand advocates, building trust and credibility.
Understanding the Dual Influence of Google and Yelp
The modern restaurant-goer has multiple options to discover new dining spots. iPhone users rely on Apple Maps, which is powered by Yelp, while Android users turn to Google Maps. This dual influence underscores the importance of being present on both platforms. Neglecting Yelp due to its sometimes contentious reputation is a mistake. The reality is that Yelp still holds sway in the restaurant selection process. Milagro's approach ensures that your restaurant shines on both Google and Yelp, leaving no room for competitors to seize the advantage.
Milagro's Seamless Integration
Milagro's innovation lies in its ability to simplify and automate the review collection process. By seamlessly integrating with Google and Yelp, Milagro identifies customers who've had exceptional experiences and redirects them to leave reviews. For customers with less-than-stellar experiences, Milagro offers a chance for service recovery, transforming a potentially negative situation into a positive one. This streamlined approach saves time and effort compared to the traditional methods of manually soliciting reviews. 
In the past, managing customer feedback was a fragmented process, often involving multiple platforms and systems. Milagro changes the game by centralizing customer transaction history, previous experiences, and satisfaction scores in one place. Milagro works by integrating with your restaurant's website, social media, and point-of-sale system to capture customer feedback in real time. Whenever a customer completes a transaction at your restaurant, Milagro sends them a personalized and friendly message via email or SMS, asking them to rate their experience on a scale of 1 to 5 stars.
If the customer gives you a 4-star or 5-star rating, Milagro thanks them for their feedback and encourages them to share their positive experience on Google and Yelp. Milagro provides them with direct links to your Google and Yelp profiles, making it easy for them to leave a review with just a few clicks.
Making an Impact on Customer Loyalty and Lifetime Value
Addressing negative experiences is a chance to not only salvage customer relationships but also to build lasting loyalty. Milagro's approach to service recovery can transform dissatisfied customers into loyal patrons, leading to increased lifetime value. Additionally, the insights provided by Milagro enable restaurants to refine their offerings, enhance customer satisfaction, and ultimately boost profitability. This empowers restaurant staff to deliver better customer service, identify patterns, and make data-driven decisions. With Milagro, every interaction becomes an opportunity to enhance the customer experience.
Separate the Good and Bad Reviews Before They Make It Online
The best way to ensure you maintain a higher rating is to prevent those with negative experiences from sharing it online. At the end of the day, the customer wants to have a great experience and he's not looking to leave negative reviews on this you push them to do so. By implementing automated customer feedback with built-in smart logic, you can separate those with bad experiences and route them to the managers and entice those with positive experiences to leave five-star reviews on Google, Yelp, and social media platforms. This can help reduce negative feedback and dramatically increase your five-star review.
Learn How Customer-Experience Management Plugs into CDP
You should always entice all of your customers to always give you feedback. The feedback of course helps you understand what and where to improve but equally as important, it provides you rich and detailed set up actionable data about your customers. With a properly configured POS and customer feedback, you are able to gather customers' first and last names, email addresses, phone numbers, dates of birth, what items they have ordered, and how much they have spent.
Ready to enhance your restaurant's online reputation and customer satisfaction? For more information on this, you can learn more about SmartX, Milagro's customer experience management software here.
 Schedule a demo today and take the first step towards a brighter, 5-star future!