In the fall, businesses plan their next year's technology initiatives, as well as the budgets that will support them. It's also a good time to consider abandoned projects and how to make the most of the investments made this year.
FSTEC, or Food Service Technologies Expo and Conference, is a gathering of tech-savvy restaurant executives—which, in today's world, is just about everyone—to discuss these issues.
Milagro was pleased to be rubbing shoulders with the industry's top stars as one of the leading providers of Cloud-based POS solutions in the restaurant business. The Milagro team was honored to be invited to the event, and the exhibit was well-received.
AI-Powered Restaurant Operating System (ROS) by Milagro
Milagro's automated AI-powered restaurant marketing solutions are causing quite a stir in the sector. Their cloud-based POS has sophisticated features, like instantly creating a customer profile and using shopping behavior to upsell to existing and new customers personally and effectively.
Milagro's cloud-based POS system makes it easy to integrate Smart Solutions into your restaurant business. Milagro allows you to learn about your customers' shopping patterns and use that information to boost your sales and earnings.
They even took the opportunity to display a few eye-catching luxury sports automobiles alongside their exhibit, as a brand recognized for never missing a beat.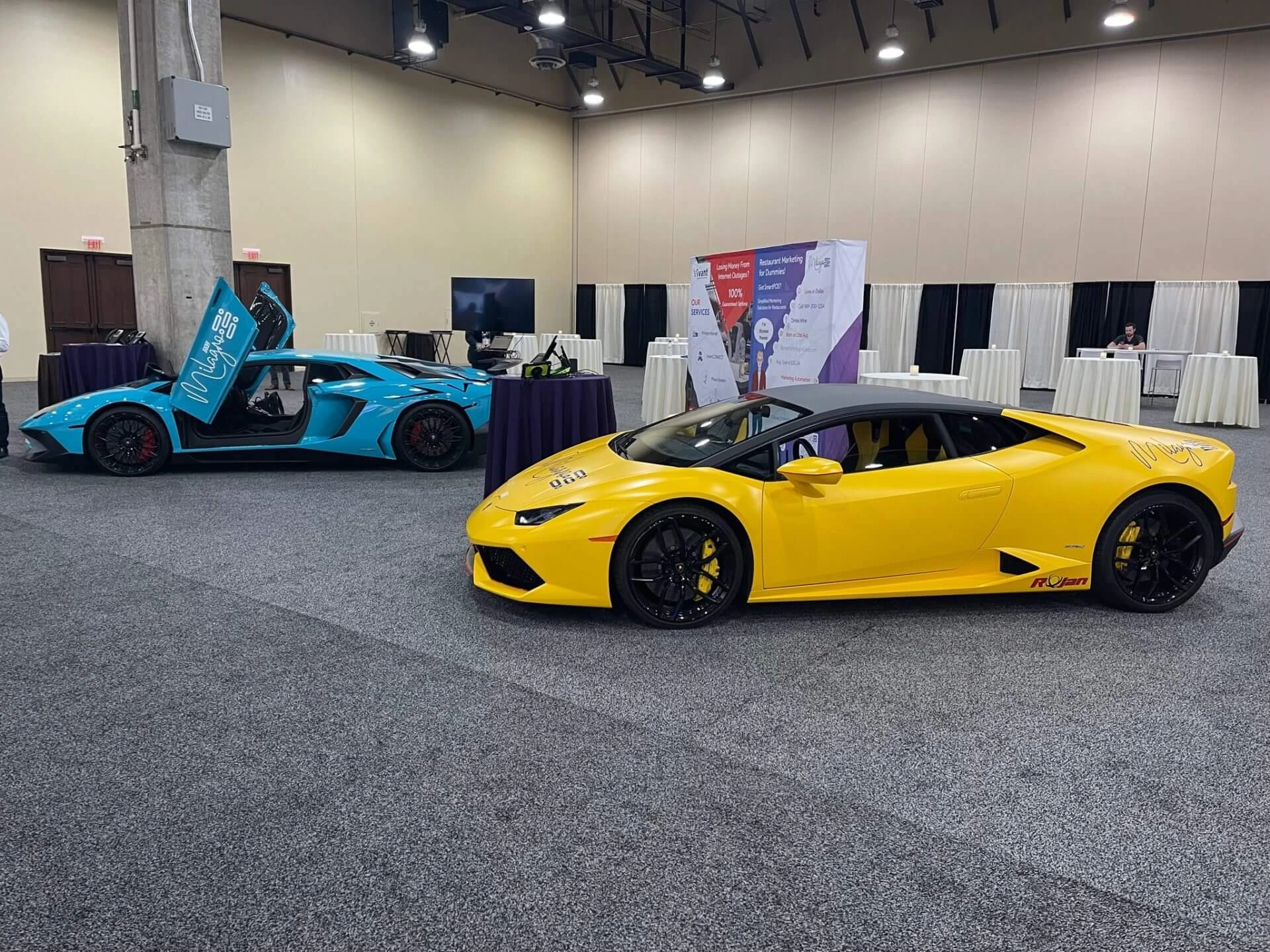 About FSTEC Conferences
The conference is a one-of-a-kind event for restaurateurs looking for technology solutions and partners. FSTEC is recognized as one of the country's most important shows for presenting new foodservice technology and informing thousands of visitors about the latest industry advancements.
With over 1,400 C-suite decision-makers expected to attend, it is one of the most comprehensive industry conferences. This conference is intended for hotel executives who want to stay ahead of the competition by implementing cutting-edge technology trends and solutions.
FSTEC 2021 Highlights
Operators addressed genuine business concerns such as workforce constraints, supply chain deficiencies, and the need to improve consumer experiences throughout the three-day conference. The specialists that visited FSTEC 2021 were exposed to a wide range of vendors, displays, and talks.
Here are three crucial insights for vendors to remember as they plan for next year:
Cloud computing is gradually becoming commonplace:


The usage of cloud-based point-of-sale systems allows for operational advantages in both the front and back of the house. It also prepares restaurant brands for future innovations and faster scaling than an on-premises solution would.



Integrated point-of-sale systems are now a requirement:
Integrated point of sale systems are more efficient than traditional cash registers because they reduce human data entry and errors, improve inventory control, and provide real-time data and reporting.

The ghost kitchen fad continues to gain traction in restaurants of all sizes:


Ghost kitchens are dedicated to creating food for delivery only, with no need for a storefront, dining room, or serving personnel.





Restaurant owners and ghost kitchen operators can use Milagro's Cloud POS to automate activities, handle omnichannel orders, coordinate deliveries, improve stock levels, decrease food waste, and manage cash flow all in one simple system.
About Milagro
We offer a complete solution via a single unified, simple, and transparent platform that manages all aspects of your sales, operations, HR, and marketing. Furthermore, unlike NCR Aloha, we let others develop and build on top of our platform using an Open API. Get in touch with us today!