Nowadays, the fate of businesses lies in customer feedback.
Your potential customers now go to different online platforms to get as much information about your restaurant business. In this internet age, customers don't automatically rely on what you say – they first listen to what other people say about you.
This fact brings a new reality to restaurants – work hard on improving restaurant customer satisfaction, and the five-star customer feedback will do the work for you.
How do you increase customer feedback and how can it redefine driving revenue to your business? Read on.
Why Is Customer Feedback Important for Restaurants? 
Customer feedback serves as a guide that helps restaurant owners know deeper the issues, feelings, suggestions, and impressions of their patrons regarding the food, the place, and the service. This feedback – even if, and especially if negative – prompts action that improves customer experience and results in positive changes in the business.
Customer reviews also drive in – or away – potential patrons!
When you look for a place to eat these days, you first open your phone and start using Google or Apple Maps to find restaurants.
Like you, your customers look at customer reviews before they even check the menu.
If your restaurant has anything less than four-star reviews, good luck attracting new customers from organic search results when all other competitors proactively increase their five-star store reviews.
How Do Restaurants Get So Many Five-Star Reviews? 
At the core of every highly-rated restaurant are great food and excellent service.
However, there are many ways to proactively entice the heaviest customers to leave five-star reviews and prevent others from leaving negative reviews.
Let's drill down.
According to research, a happy customer is willing to refer you 30% of the time, while a very happy customer will refer you about 65% of the time. With a happily surprised customer, the referral rate goes to 90%!
On the other hand, customers that aren't too satisfied with your food, or place, or service will tell ten others about their unhappy experience. As you can see negative experiences are much more viral than positive ones.
The most successful restaurants aren't afraid of negative customer reviews. In fact, they use it to revamp, innovate, and do better.
Customer satisfaction is a fearless mission for restaurants that strive to improve every step of the way – including welcoming negative customer satisfaction.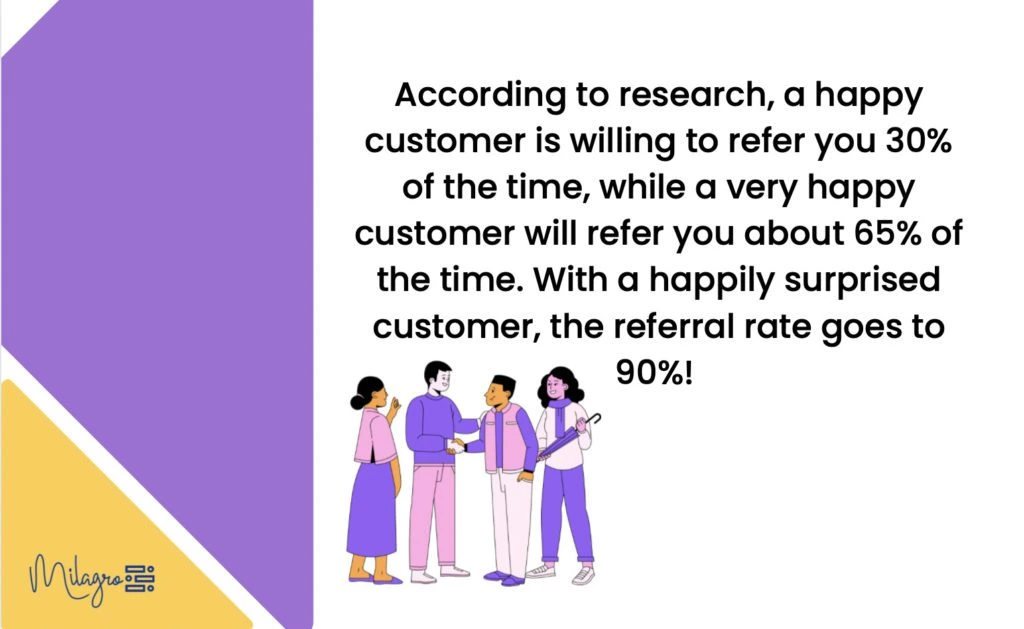 What Affects Customer Feedback for Restaurants? 
Good customer feedback starts with a satisfied customer.
There are several factors that affect customer satisfaction including
Price
Place
Picks
Presentation
Patron Care
Let's get into the details with each one of these factors.
Price
Price influences customer satisfaction tremendously. Pricey food with mediocre taste increases dissatisfaction. Affordable dishes that are high quality instantly inspire satisfaction.
Place
Location is everything – even for your customers. A place that's prepared to meet the ambiance perfect for a delicious meal can send five-star recommendations to your restaurants.
Picks
What you put on the menu can make or break customer satisfaction. You should make your menu true to what you advertise. If you're an Italian restaurant, customer satisfaction can go up ten times if you serve the true Italian experience.
Presentation
Taking photos before meals has become the norm. Capture more eyes with stellar presentation.
Patron Care
Customers will love you if you take care of them like VIPs – knowing what they want, what they don't like, their favorite table in your place, and how they should be treated!
Five Ways to increase Five-Star Customer Feedback
Increasing restaurant customer satisfaction and keeping restaurant customers happy involves a combination of excellent food, good ambiance, top-notch selections, the right pricing, and great restaurant customer service.
Here are some ways you can bring raving five-star reviews to your restaurant.
Step 1: Offer Great Food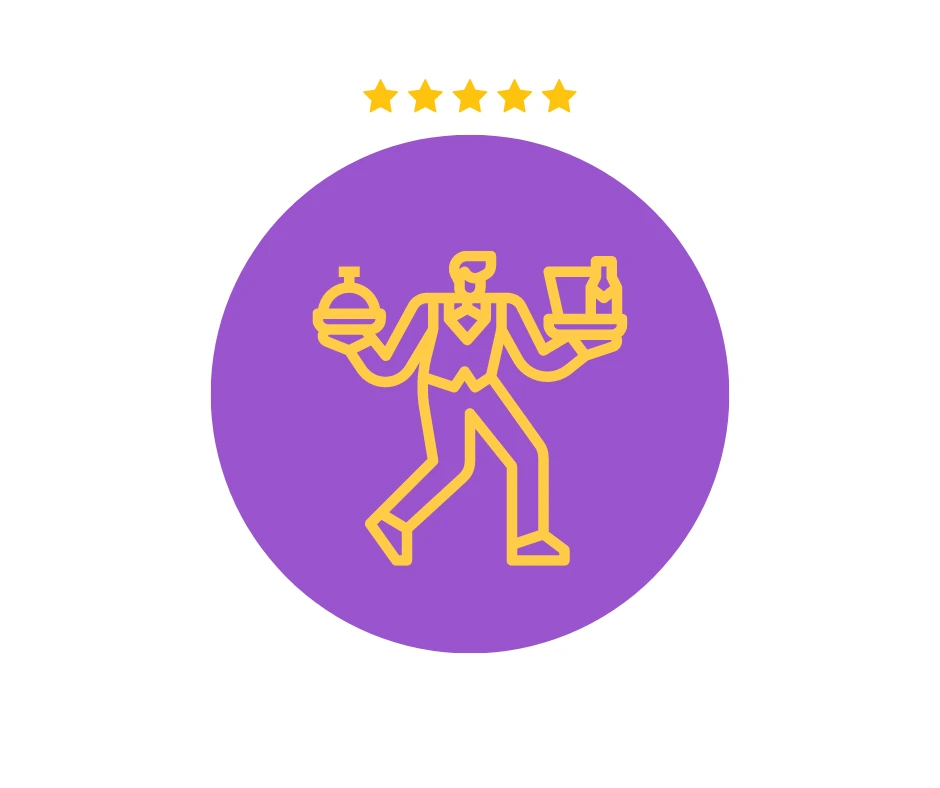 Serve great food and offer remarkable service to your customers. If you are expecting a five-star review provide them a five-star food. This is at the core of your business, and your number one product must a standout.
If you fall short on the quality of your food, it is nearly impossible to make up for it in other areas. Operating a restaurant is very difficult, and you must serve consistent food every time, every day.
Keep the taste consistent by training your staff and having a recipe manager to keep track of your portions and recipes to ensure a consistent quality of food every time.
Step 2: Offer Great Customer Service
Find a way to create a competitive advantage by curating an incredibly happy experience for the customer and giving them a reason to talk about you.
This also preps them for a five-star review request that will follow after they leave the restaurant. This could be anything from giving away a free birthday dessert to accommodating a special request or training your staff to build rapport with your customers.
Nothing makes customers happier than being recognized by name or knowing their favorite item. Small goodwill gestures make a big difference in the mental experience of dining out.
Step 3: Ask for reviews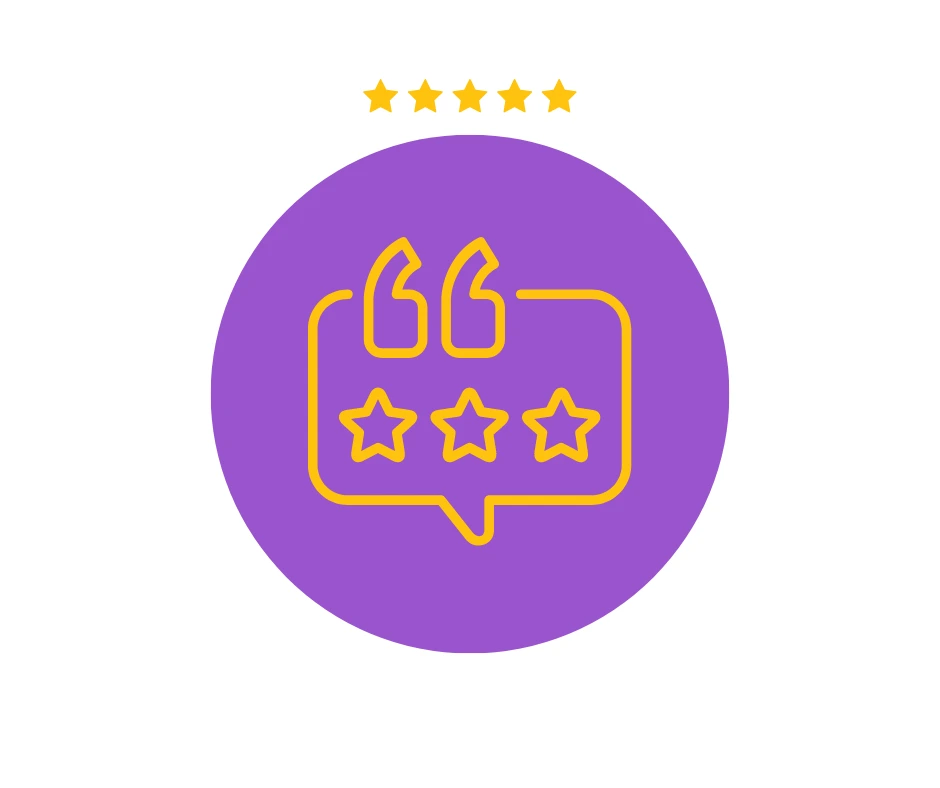 You must have a way to ask for reviews from every customer. Nothing else matters if you do not have a system to automatically ask for customer reviews.
At this stage, you rely solely on the customers' goodwill to leave you feedback. Although if you have done a great job on steps one and two, you will get more reviews than your peers. However, you will still be left behind compared to those who are proactively asking for reviews.
Step 4: Separate the good and bad reviews before it makes it online
The best way to ensure you maintain a higher rating is to prevent those with negative experience from sharing it online.
Let's face it, things will go south. You got a wrong call, you may have a chef that called in sick, you have days where you're understaffed or a new staff screws up the order.
The customer wants to have a great experience, and he's not looking to leave a negative review unless you push them to do so.
By implementing an automated customer feedback system with built-in smart logic, you can separate those with a bad experience and route them to the managers and entice those with a positive experience to leave a five-star review on Google, Yelp, and social media platforms. This one step can help reduce negative feedback and dramatically increase your five-star reviews.
Additional Points
Since most restaurant searches stem from mobile users, you must be everywhere that your customers are searching for you.
All android devices, by default, use Google maps, so be sure that your business is added to Google business listing.
All iPhone users, by default, utilize Apple Maps, which intern gets its data from Yelp, so be sure that your business is also listed on Yelp.
How Customer Experience Management Plugs into a Restaurant CDP
As another bonus, you should always entice all of your customers always to give you feedback. The feedback, of course, helps you understand what and where to improve but equally as important, it provides you with rich and detailed actionable data about your customers.
With a properly configured POS and customer feedback, you can gather customers' first and last names, email addresses, phone numbers, dates of birth, what items they have ordered, and how much they have spent.
Next, you can measure the entire health of each location based on direct feedback from your customers with historical data that shows trends.
With an efficient Customer Experience Management feature in your CDP, using customer-provided data and feedback – both good and bad – can make your restaurant stand out from the rest.
SmartX from Milagro: Helping You Win More Positive Customer Reviews
Milagro's SmartX is created to boost a restaurant's reputation and social proof. For more information on this, you can learn more about SmartX here.