It's no secret that running a successful restaurant business in today's environment can be incredibly challenging. The restaurant industry is notoriously competitive, and your target customers have more options than ever before.
So, how can you entice consumers to return to your restaurant again and again? Sure, serving up delicious dishes that are too good to pass up always helps. However, more restaurants are using restaurant loyalty apps to keep customers coming back.
At Milagro, we try to avoid making the same mistakes as our competitors. We don't like wasting money on outdated and ineffective mass marketing methods. With Milagro's restaurant loyalty app, we can help businesses retain customers, stand out from the competition, and encourage word-of-mouth referrals.
Unsurprisingly, most restaurant loyalty programs on the market are identical. The reality is that none of them will miraculously turn any customer into a devoted one. You need to find the right system that provides a comprehensive solution to increase your customer's experience.
Let's take a look at a few of the most popular restaurant loyalty apps on the market. This will let you figure out which one is right for you.
Popular Restaurant Loyalty Apps

Website: Preferred Patron
Preferred Patron
Overview
Preferred Patron is a comprehensive restaurant reward program with a wide range of personalization options. It allows you to have complete control over how your customers perceive your business.
The Preferred Patron loyalty program features omnichannel communications and real-time reporting on demand. This allows you to stay tuned in from multiple sources at all times.
Strengths
You can send automated text messages or email notifications to consumers when they hit certain milestones. This cross-channel connection allows you to target the right customers at the right time. Then it will reward them with incentives that will encourage them to return to your restaurant.
Weaknesses
Email blast templates can be very confusing. Some users have abandoned the email marketing campaign component of their account in favor of their email marketing program.
Ideal for:
Patron currently assists businesses in various industries in increasing customer engagement and retention. These industries include hospitality, retail, healthcare, automotive, gaming, cosmetics, health and fitness, and café and pubs.
Website: Movylo
Movylo
Overview
Movylo is an automated loyalty solution that allows restaurateurs like you to offer points and rewards to customers for each order that they can use or redeem later.
The software also has a promotional engine that allows you to alert your members about special offers and send them emails, flyers, and coupons via a variety of channels.
Strengths
The Movylo AutoPilot is an intelligent marketing automation engine that sends targeted and personalized messages to your customers (such as birthday wishes, bringing a friend, coming back to visit us, writing a review, daily deals, and more…) to engage them and drive them back to your business more frequently.
Weaknesses
With any software platform, customer service is a major concern. In this sense, Movylo falls short, and perhaps they will be able to train their workers on their procedures.
Ideal for:
Movylo is a fantastic marketing automation engine for small business owners who want to boost customer interaction and drive more customers into their stores without having to devote time to the program every day.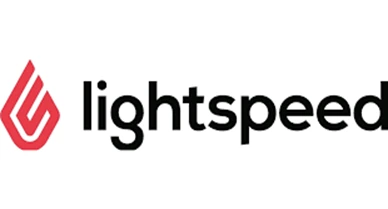 Website: Lightspeed
Lightspeed Loyalty
Overview
Lightspeed Loyalty is a targeted Rewards program aimed at converting every shopper into a regular and enabling long-term customer relationships both online and in-store.
Lightspeed Loyalty includes a branded customer-facing web app and online points tracker, as well as a marketing tool for automated SMS campaigns with a drag-and-drop email builder. It also includes a dashboard for tracking customer insights, spending habits, and promotional campaign results.
Strengths
Lightspeed Loyalty allows merchants to offer customers redeemable points on purchases. You can also automate marketing campaigns and group customers according to their purchasing habits.
Weaknesses
If you want to use the system for a service model that is significantly different from a typical sit-down or quick-service restaurant, the costs could quickly add up.
Ideal for:
Lightspeed Restaurant can be customized to accommodate practically any style of restaurant, while some business models may necessitate greater customization. According to the company's website, the platform can help the following restaurants:
Full-service restaurants

Cafes

Quick-service restaurants

Bars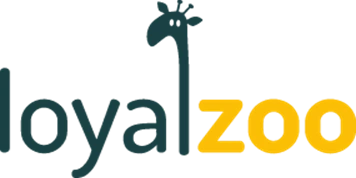 Website: LoyalZoo
LoyalZoo
Overview
LoyalZoo has gained attention for its claim that it takes only three minutes to set up a loyalty program. The application allows businesses to set up a loyalty program that will run digitally on their electronic point-of-sale terminal, eliminating the need for customers to keep paper or plastic loyalty cards.
Strengths
The Handsfree Marketing tool divides your clients into three groups: new customers, VIP customers, and customers on the point of leaving. It will send tailored emails or text-message offers based on these categories, to elevate everyone to the VIP level — and, of course, keep VIP level clients delighted.
Weaknesses
Overall, the POS interaction was clumsy and slower than we'd like. It just feels like some fine-tuning is required.
Ideal for:
Loyalzoo enables small and medium-sized businesses to quickly and easily run their loyalty program.
Website: Milagro
Milagro
Overview
Milagro continues to be a leader in innovation in an industry that has always relied on and profited greatly from technology. With Milagro, your loyalty program may go well beyond the standard "free food" gimmick.
Don't get us wrong: we enjoy free food just as much as the next person! But with our program you also get: 
Drive exclusivity, things they can't get elsewhere

Give VIP perks, free t-shirts, hats, mugs, status

Let customers show off their rewards and share them across social media
Strengths
Milagro's loyalty program is successful because it is simple and exclusive:
Simple to join:

Sign up directly from the POS system at the time of purchase.
Psychological Reward:

Make it interesting rather than the same old boring thing.
Customer Analytics:

Milagro's artificial intelligence scans all customers and rewards those who meet the qualifications to be brand ambassadors.
Weaknesses
Customizing dashboards is still a work in progress, but it's becoming better all the time.
Ideal for:
Milagro is an Ai-powered Marketing Automation tool that assists in learning customer behavior to market to them and increase their spending and restaurant visits.
If you're looking for the best loyalty app for your restaurant, look no further than Milagro. Get in touch with us today!