Despite developments in digital marketing, email marketing remains one of the most effective ways for restaurants to reach out to customers. As a result, finding the best email marketing platform for your restaurant makes sense. It is often less expensive than print advertising, which has seen a significant decline in efficacy in recent years.
Of course, there's also the undeniable influence of social media on the industry. The reality, however, is that not everyone has an account on every social media platform. However, the chances are that they have at least one email address.
Simply put, restaurant email marketing has the potential to reach the most diverse and engaged audience possible. You can also increase restaurant sales by using the best email marketing platform for your restaurant. 
According to studies, 77 percent of consumers prefer to receive permission-based promotional messages via email. The fact that these are "Permission-based" indicates that they are giving you permission to send them promotional materials. In other words, they want to return, which means more sales opportunities for you.
Having said that, selecting the wrong email marketing platform for your restaurant can waste your time and hurt your bottom line. At Milagro, we believe in leveraging the power of technology to help restaurant businesses grow.
Take a seat as we go over how these email marketing system providers can help you turn new diners into regular customers and your regular customers into your brand's biggest fans.
The Top Email Marketing Platforms for Restaurants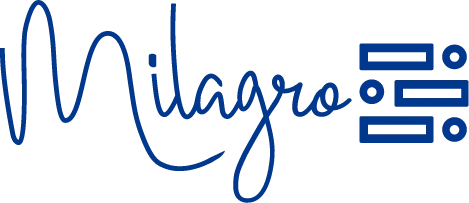 Website:
Milagro
Milagro
Overview
Milagro's Restaurant Personalized Marketing (RPM) engine, which was designed from the ground up, creates an automatic profile of every client, including their preferences, so that you can target them directly and effectively while tracking the exact ROI of each campaign. 
Strengths
Milagro is a superb email marketing software that understands the importance of segmentation. You can create your own segmented lists, or Milagro's program can do it for you.
The software will run through a series of campaigns and select a list of people based on how individuals interacted with your emails.
Weaknesses
More advanced features, such as split testing, behavioral automation, and transactional emails, require the Pro plan. The basic plan, on the other hand, includes all of the features you'll need to get started with keeping your customers engaged.
Ideal for:
Milagro is a powerful AI-powered Marketing Automation platform. It was created for multi-location restaurants and retail.
Website: ActiveCampaign
ActiveCampaign
Overview
Beginners will find ActiveCampaign to be quite simple to use. It consistently receives near-perfect ratings in consumer reviews for ease of use. The user interface is sleek, the drag-and-drop editor is easy to use, and it provides (nearly) all of the functionality you'll ever require for your business.
Strengths
Our favorite tool is ActiveCampaign's advanced automation workflow builder. When contacts do things like sign up for your email list, make a booking, or purchase an event ticket, automation is a fantastic tool that automatically delivers emails to them.
Weaknesses
Support for right-to-left languages, such as Arabic and Hebrew, will be available only in the HTML editor. This can be a significant disadvantage if you specialize in those cuisines or serve customers who speak those languages.
Ideal for:
ActiveCampaign is an excellent email marketing platform solution for B2B, B2C, and eCommerce businesses.

Website:
Benchmark
BenchMark
Overview
Benchmark is a Los Angeles-based email marketing firm that specializes in white label marketing solutions. With its drag-and-drop email builder, you can quickly create eye-catching emails, and our email marketing checklist will ensure that every send is optimized for delivery.
Strengths
We were drawn to the full video integration because it is ideal for promoting restaurant food and ambiance. Furthermore, you can tailor the signup form on this platform to your preferences.
When combined with the drag-and-drop email editor, Benchmark becomes significantly more enjoyable to use.
Weaknesses
Some layout customization tools are not available in Benchmark; it is important to provide you with exactly what you want without all the frills.
Ideal for:
Benchmark is great for small and medium-sized restaurant owners, from producing custom emails to optimizing targeted lists.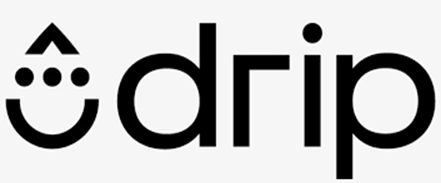 Website:
Drip
Drip
Overview
Drip is an email and SMS marketing automation platform for growing eCommerce brands looking to improve their email marketing. Use your eCommerce consumer data to create completely targeted email and SMS marketing tactics.
Strengths
The best feature of Drip is the ability to create email triggers that send emails to users based on their behavior and purchase intent. On this platform, you can easily personalize and automate sales funnels.
Weaknesses
Workflows can be difficult to understand at first because of the various possibilities and options that must be configured correctly. Once you understand these, it becomes a very powerful tool to use.
Ideal for:
Drip offers innovative solutions for small business owners and marketers searching for a one-stop-shop for all their automation needs.

ConvertKit
Overview
Convertkit is a marketing automation platform that makes it simple to set up drip email campaigns and develop simple forms and drip campaigns to send new subscribers emails automatically.
Strengths
We like how this provider's flexible subscription approach allows you to add or remove specific users from workflows. Another feature that makes this software essential for beginners is subscription management, which includes a visual overview of automation.
Weaknesses
The email template system could be improved by, for example, allowing template selection for automation. We also didn't like Convertkit's opt-in forms. It should be updated. When creating a form, it can be difficult to tell because the instant preview does not show exactly what the form looks like.
Ideal for:
ConvertKit is an excellent value for any solopreneur or small to medium-sized business.
Email Marketing for Restaurants
Restaurants can benefit greatly from email marketing. It can help you turn one-time customers into repeat customers, generate curiosity from out-of-town visitors, and sell more event tickets. However, exercise caution when choosing the ideal email marketing platform for your restaurant and ensuring that you fully comprehend its capabilities.
Contact Milagro today for more information about our products. 
Explore our related articles for in-depth insights restaurant email marketing why its a need 5 ways to boost restaurant and revenue through email.