CEOs are the leaders of the business world. They're the ones who have to make crucial decisions for the future of the company. And with companies continuing to use tech to improve efficiency and productivity, there is an ever-increasing demand for the best tech gurus. For companies that want to stay on top, they must be sure to hire a CEO that can adapt to the changes and keep up with the latest innovations. For this reason, we've compiled a list of seven reasons why your next CEO must be a tech guru before anything else. From increasing employee retention rates to developing the culture and implementing the latest tech innovations, there are numerous benefits of having a technologically savvy leader. So, whether you're on the hunt for a new CEO or just trying to develop your own company, these seven reasons are sure to inspire you.
1. Capable of Leading a Transformative Change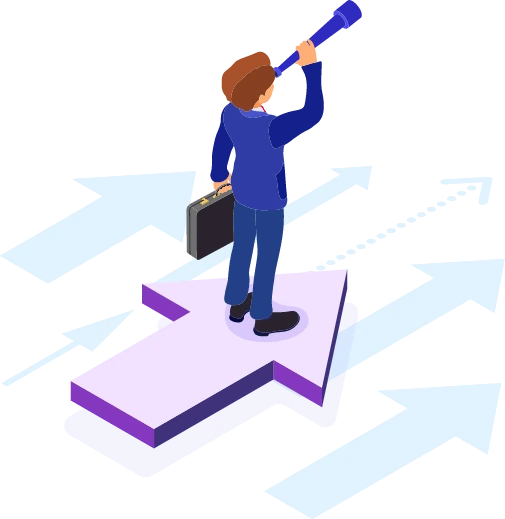 We live in an age where every industry is connected to technology in some way. And because of this, any company that is trying to stay relevant needs to be able to adapt to changes in the tech world. And if you want to be a leader in your industry, then you'll need a capable leader to help facilitate this. For this reason, hiring a capable CEO that can lead the way for your company is crucial. A tech guru can adapt to changes, challenges, and obstacles that may arise while keeping an eye on the big picture. This allows them to make informed decisions that could benefit your company on a long-term basis. Without this ability, it would be difficult for any concerned business to grow, remain competitive, and succeed in the industry.
2. Open to Continuous Learning
Every professional working in the technology sector regardless of their position understands the importance of staying up-to-date on the latest innovations, programming languages, and trends. To remain competitive in a rapidly evolving market, it's crucial to keep up with this knowledge, along with the people who have mastered it. And what could be better than to have a CEO who is open to this idea? CEOs who are open to learning, understanding, adapting, and implementing evolving marketing, tech, and leadership strategies help organizations grow. They're the ones who can help identify emerging trends that could be important for the company, help the organization better adapt to the changing landscape, and guide them into a more prosperous future. In addition, CEOs who are open to learning are great to work with and fun to be around. They're positive, open-minded, and willing to take risks. This leads to an innovative and creative working environment that employees love to be a part of.
3. Enthusiastic and Passionate About the Company
It's important for any business to feel that their CEO is passionate about their company and the work they do. They're the ones that drive the decisions that affect the company as a whole. Therefore, it's vital for employees to feel like they're working under a CEO who is excited about every aspect of the business, is enthusiastic about innovation, and passionate about the hard work his/her employees put in every day. This helps instill a sense of inspiration among employees and encourages them to work harder for a better future for the company. However, sometimes this type of passion can be hard to find among a CEO. Many leaders do their job well but fail to appreciate the little things. Fortunately, CEOs with tech backgrounds often share this same passion. They're driven by their desire to stay on top of the latest innovations, as well as eager to introduce them to their team. And because of this, they motivate and inspire the people they work with. This makes it easier for employees to grow and improve while working for the company.
4. Teamwork – Collaboration and Leadership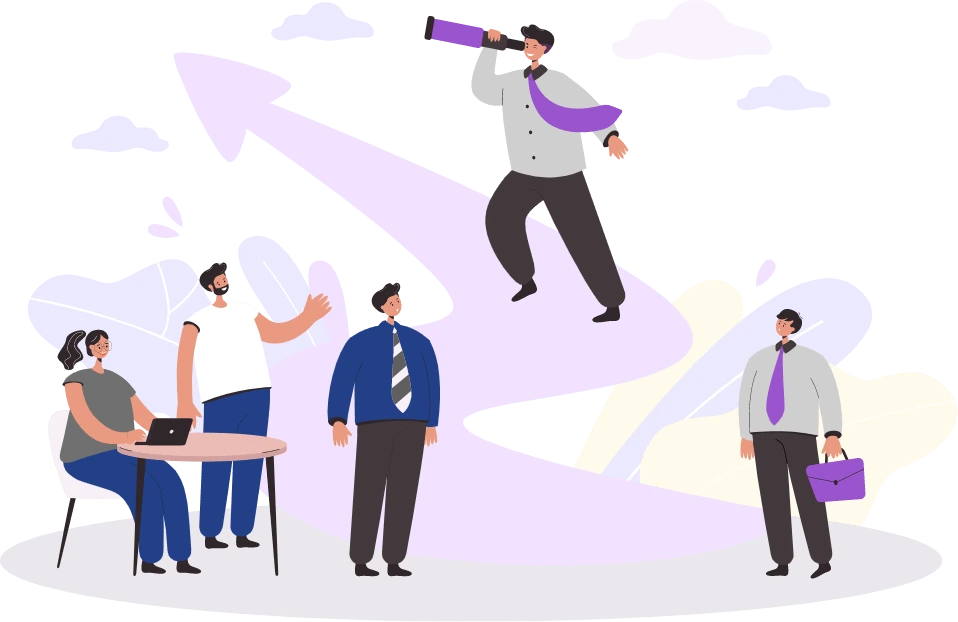 When looking for a new CEO, you may want to consider someone who has a knack for working with people. Especially when it comes to collaborating with employees and leading them towards success. Having a capable leader can make all the difference when it comes to communication, recruitment, and ensuring the success of your business. A tech guru CEO is someone comfortable being in the spotlight but also knows how to effectively collaborate with employees. These types of leaders are someone who you can trust, feel comfortable working with, and rely on when it comes to business matters. They're some of the best people to work for as they're transparent and honest while demonstrating an interest in the well-being of the company. They're also able to navigate conflict diplomatically by using collaboration as a method for resolution. This style of leadership allows team members to communicate better, improve efficiency, and generally work together to achieve a common goal.
5. Make Smarter Hires:
Hiring new employees can be hard work. Especially when you're trying to find the best talent that's available – regardless of their experience. If you're lucky, you may find someone who has the skills needed to do the job but lacks the passion and motivation. However, with a tech guru CEO, you can trust that they know what makes a good hire. They'll be able to identify someone with a passion for tech or great potential to learn. It's especially helpful if they have some experience working with individuals who share their enthusiasm and excitement for innovation. And because of this, they'll be able to make more informed hiring decisions that will positively impact the business. Not only will it help to maintain the quality of the staff, but it also allows them to do their job more efficiently and ultimately reach their goals.
6. Improve Your Company's Ability to Pivot:
Your company's journey to success is a long one. It's a path full of obstacles and changes – some good, some bad. As a business leader, you'll need to know how to navigate these difficult changes to keep the company afloat. Fortunately, CEOs with tech experience have mastered this skill. They're able to understand all of the technological changes happening throughout the world and apply them to their own business. They can pivot in an instant, without losing any momentum. Plus, they're great at developing strategies for the future and creating a strong foundation for their company. For example, they're great at understanding their users and learning how to effectively grow their business. So instead of putting your company at risk by reacting to changes too slowly, you can take advantage of all the opportunities the tech industry has to offer. And if you've got a tech-savvy CEO by your side, you'll be well on your way towards creating an innovative future for your company.
7. Assist with Better Resource Allocation:
Money is instrumental to any business. There is no way around that. Companies that don't allocate resources properly are likely to struggle. When it comes to choosing a CEO, it's important to have someone who has the knowledge and expertise when it comes to budgeting and resource allocation. Tech gurus are good at this because they understand how important resource allocation is. They have a knack for streamlining operations to achieve a common goal while improving employee productivity and retention rates. An excellent CEO has a mix of expertise in technology as well as business management that allows him/her to not only make great technology decisions but more importantly, implement technology solutions with measurable ROI.
Conclusion:
The seven reasons listed above are just a few reasons why your next CEO must be a tech guru before anything else. There are many more out there. But the main takeaway here is that companies that want to succeed must have a capable leader that can help guide them into the future. A tech guru is someone innovative, open-minded, positive, and can communicate effectively. This makes them great people to work with and easy to trust and rely on when it comes to making important decisions. In the end, it's up to you and your business to decide whether hiring a tech guru is the right choice for you. However, if you're looking for someone who has a passion for innovation, a positive attitude, and a fun-loving personality, then you should consider hiring a tech guru CEO as your next leader.
For information about all our products go to Milagrocorp.com