The restaurant industry has undergone a radical transformation in the past decade, especially in the wake of the Covid-19 pandemic. Customers are increasingly opting for online ordering and delivery services, creating new opportunities and challenges for restaurant operators. According to a report by Statista, the online food delivery market is expected to grow by 9.9% annually and reach $192.16 billion by 2025.
To capitalize on this trend, many restaurants have turned to third-party delivery systems, such as UberEats, DoorDash, Grubhub, and local alternatives. These platforms offer a convenient way for customers to order food from a variety of restaurants and have it delivered to their doorstep. They also provide restaurants with access to a large and diverse customer base, increased revenue potential, and operational efficiency.
However, integrating these platforms into your restaurant's operations is not without its challenges. You need to consider the costs involved, the impact on your brand image, the quality of service, and the customer feedback. You also need to choose the right platforms that suit your business goals, target market, and budget.
In this article, we will explore the reasons why 3rd party systems can be a valuable addition to your restaurant and how to make the most out of them.
The Benefits of 3rd Party Delivery Systems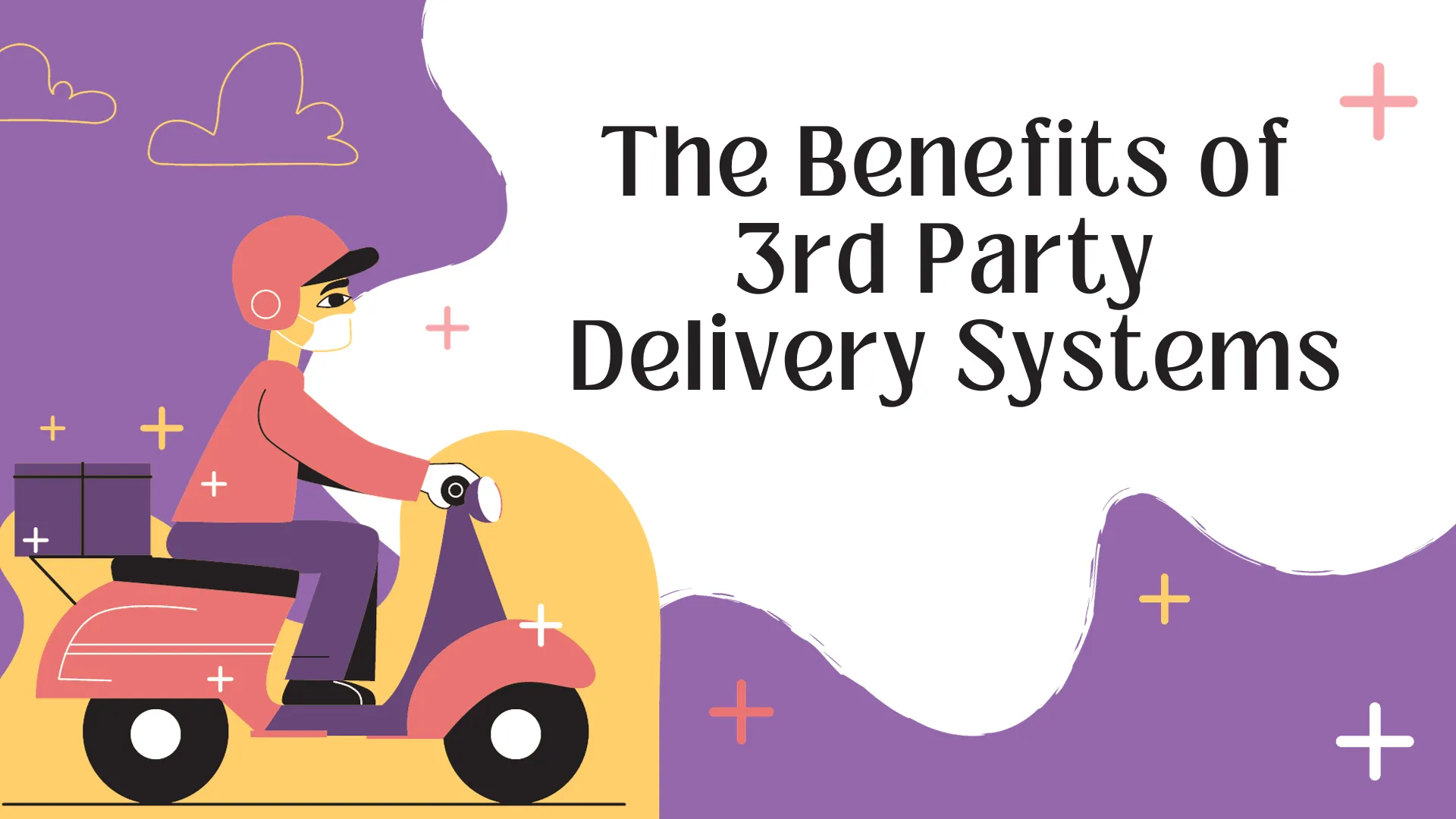 Third-party delivery systems can offer several advantages for your restaurant, such as:
Widening Your Reach:
One of the main benefits of using third-party delivery platforms is that they can help you reach new customers who might not have heard of your restaurant or visited it before. These platforms have millions of active users who are constantly looking for new and exciting dining options. By listing your restaurant on these platforms, you can tap into this pool of potential customers and increase your brand awareness.
Moreover, these platforms can help you expand your geographic reach beyond your local area. You can cater to customers who live or work in different neighborhoods, cities, or even states. This can help you diversify your revenue streams and reduce your dependence on a single market.
Streamlining Your Operations:
Another benefit of using third-party delivery platforms is that they can streamline your operations and save you time and resources. By integrating these platforms with your Point of Sale (POS) system, you can eliminate the need for manual entry of orders and reduce the chances of errors and delays. Orders placed through these platforms are automatically transferred to your kitchen, ensuring a smooth workflow and faster service.
Integrating these platforms with your POS system also allows you to track and manage your inventory, sales, and customer data in one place. You can monitor your performance across different platforms, analyze customer behavior and preferences, and optimize your menu offerings and pricing strategies accordingly.
Improving Your Accuracy:
Another benefit of using third-party delivery platforms is that they can improve your accuracy and customer satisfaction. Orders placed via these platforms are transmitted electronically, minimizing the risk of mistakes that can occur when staff manually transfer orders to the kitchen or when customers place orders over the phone. This accuracy not only enhances the customer experience but also boosts your restaurant's reputation for getting orders right the first time.
Additionally, these platforms can help you maintain consistent quality and presentation of your food across different delivery channels. You can ensure that your food is prepared according to your standards and specifications, packaged properly, and delivered in a timely manner.
Growing Your Revenue
:
Another benefit of using third-party delivery platforms is that they can increase your revenue and profitability. While the margins on orders from these platforms might be lower than those from dine-in customers due to the fees involved, the increased volume of orders can more than make up for it. Consider the scenario of adding 70% of an additional $5,000 per month through these platforms. This revenue infusion can significantly contribute to covering your operational costs and accelerating your path to breakeven.
Furthermore, these platforms can help you generate repeat business and loyal customers. By providing a convenient and satisfying service, you can encourage customers to order from your restaurant again and again. You can also leverage these platforms' features such as ratings, reviews, promotions, and loyalty programs to attract more customers and increase retention.
How to Choose the Right Platforms for Your Restaurant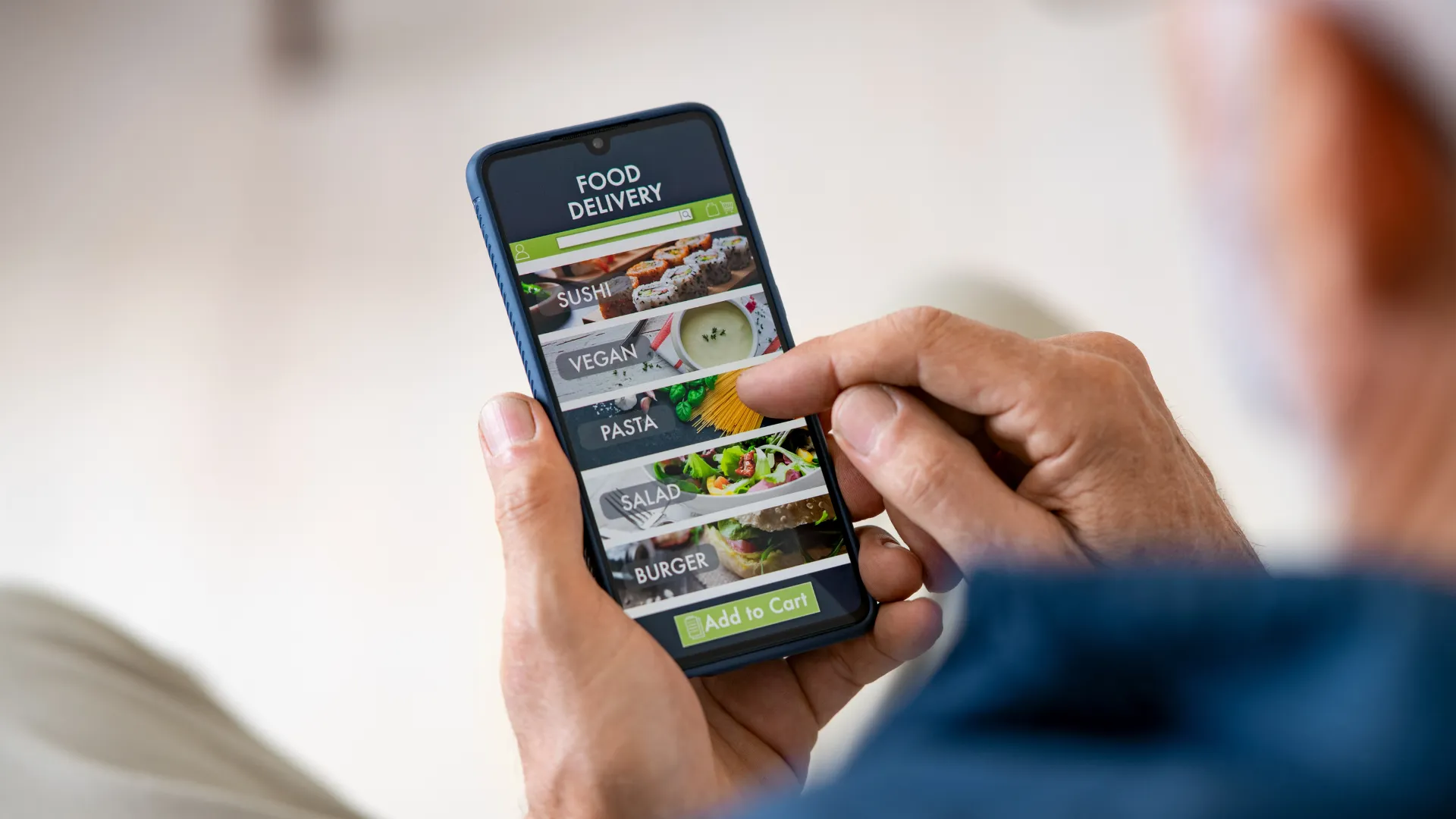 The choice of third-party delivery platforms is crucial to your success in this endeavor. Not all platforms are created equal, and each one has its own strengths, weaknesses, fees, features, and user base. Here are some tips on how to approach the selection process:
Research Local Trends
:
The first step is to research the most popular delivery platforms in your area. You want to choose the platforms that have the highest market share, user base, and demand in your location. Platforms like UberEats and DoorDash are often go-to options in many markets, but don't ignore local alternatives that might have a loyal and dedicated following.
You can use online tools such as Google Trends, SimilarWeb, or App Annie to compare the popularity and performance of different platforms in your area. You can also ask your customers, competitors, and industry peers for their opinions and preferences.
Try Multiple Platforms
:
The next step is to try out multiple platforms and see how they work for your restaurant. You don't have to commit to one platform right away, and you can experiment with different options until you find the best fit. Being present on multiple delivery platforms can increase your visibility and potential customer base. Different platforms might attract different customer segments, allowing you to reach a diverse audience.
However, you also need to consider the costs and complexities involved in managing multiple platforms. You need to ensure that you have the resources, systems, and staff to handle the increased volume and variety of orders. You also need to monitor and maintain your quality and service standards across different platforms.
Integrate with Your POS System
:
The next step is to integrate the platforms you choose with your POS system. This is a crucial step that can make or break your experience with third-party delivery systems. While the initial cost of integrating these platforms with your POS system might seem steep, it's a strategic investment that can pay off in the long run. The streamlined operations, enhanced accuracy, and time savings gained from direct integration justify the expense.
There are different ways to integrate these platforms with your POS system, depending on the compatibility and functionality of both systems. You can use third-party software solutions such as Chowly, Ordermark, or ItsaCheckmate to connect your POS system with multiple delivery platforms. Alternatively, you can use native integrations offered by some POS systems such as Milagro, that allow you to connect directly with specific delivery platforms.
Conduct a Cost-Benefit Analysis:
The final step is to conduct a thorough cost-benefit analysis before making a decision. You need to calculate the potential increase in revenue against the fees associated with each platform. Remember that while you might be giving up a percentage of each order, the overall sales volume can lead to a net positive outcome.
You also need to factor in other costs such as packaging, labor, equipment, and marketing that might be associated with using third-party delivery systems. You need to weigh these costs against the benefits such as increased reach, streamlined operations, improved accuracy, and revenue growth.
Conclusion
Using third-party delivery systems for your restaurant can be a game-changer for your business, even if the initial costs seem intimidating. By connecting with a powerful AI platform like Milagro and integrating them directly with your POS system, you're positioning your restaurant for success in the digital age. The increased revenue, operational efficiency, and expanded customer base are well worth the investment.
So, don't hesitate to think big, strategize for growth, and consider the long-term benefits as you embark on this journey to maximize the value of 3rd party systems for your restaurant. If you want to learn more about integrating 3rd party delivery for your restaurant, Contact Us, today.