It's no secret that providing a positive customer experience is critical to maintaining a positive reputation for your restaurant. That being said, providing the world-class experience your customers deserve isn't always as simple as it should be.
The bottom line is that many restaurants nowadays fail to deliver on the superior customer experience they advertise. However, you'd be surprised at how quickly and easily you can improve customer service by implementing the right point-of-sale system.
Restaurant owners frequently consider POS systems to be a tool for reducing credit card processing times. While they are excellent at this, a POS system such as Milagro may improve all aspects of your restaurant, especially customer service.
Because your POS system is at the heart of your business, it's critical to get it correctly. Our mission is to assist you in saving time and money while also modernizing your business. 
Milagro provides your business with a single platform for all of its needs. POS, Customer Feedback, Loyalty, Gift Card, Wait List, Reservations, Online Ordering, Payment Processing, Employee Scheduling, and Other Services.
Check out our reviews, visit their websites, and give your business the support it needs right now!
Best Customer Experience Management Systems for Restaurants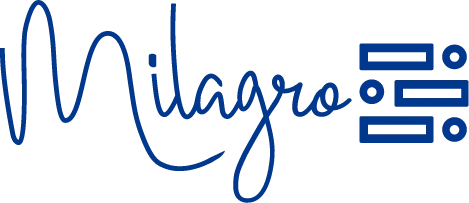 Website:
Milagro
Milagro
Overview
Milagro's mission is to partner with brands that recognize the value of technology in improving guest satisfaction, revenue, and operational efficiency. This will be accomplished through the use of automation, machine learning, and artificial intelligence.
Strengths
SmartX solves this major problem for your restaurant by collecting all client feedback, evaluating it, and providing you with actionable insight to address the problem at its source. SmartX can assist you with the following tasks:
   

Increase the lifetime value of your customers.

   

Increase the number of 5-star reviews on Google and Yelp.

   

Increase brand recognition on social media.
Weaknesses
To offer additional value to the business, manual interference should be made easier in a few features.
Ideal for:
SmartX is an Experience Management app that helps you collect feedback from customers and employees.  This helps restaurant owners identify flaws in their establishments that are driving away customers.
As far as we can tell, no other restaurant customer experience management system comes close to matching Milagro's features.
Website: Zonka
Zonka Feedback
Overview
Customer feedback gives you valuable information that you can use to fine-tune your restaurant's operations to better meet your customers' needs.
Zonka Feedback helps organizations gather and analyze data by providing feedback forms and customer satisfaction surveys in several formats, such as on a tablet or a kiosk.
Strengths
Zonka lets you measure customer satisfaction in multiple ways, including offline, on-premises, online, in-app, via email and SMS surveys, and more. The feedback reports and analytics are excellent and precise. They're also constantly adding new features, which is a plus.
Weaknesses
The design is probably a little unattractive, but we believe it is something that can easily be improved. Also, the customization and implementation components have a small learning curve, but that's hardly a drawback.
Ideal For:
The system can be used by hotels and other hospitality enterprises, spas and salons, retail chains, banking, health care, and any other consumer-oriented business.
Website:
Slack
Slack
Overview
Slack is a cross-platform messaging and collaboration application. It facilitates and stimulates communication among people, channels, and groups. Slack for restaurants, for example, connects employees with the company and allows them to create their channels.
Strengths
Slack allows you to better manage communication among team members, resulting in more clarity and transparency in your process. This app will assist you in putting an end to your communication gap concerns. You can also connect Slack to a feedback system to receive instant notifications of customer feedback.
Weaknesses
If you're using it for the first time, it's not the most user-friendly interface. It took us a few weeks to figure out what some of the phrases meant. Also, if you have a lot of notifications going on, it may be quite noisy.
Ideal For:
Slack is perfect for restaurants since it allows all of the restaurant's various activities to be coordinated in one digital location.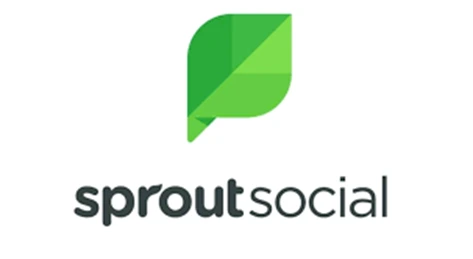 Website:
sproutsocial
SproutSocial
Overview
With online reviews and comments influencing 88 percent of people, having an intentional digital strategy for your restaurant or bar is critical. Sprout Social is a collaborative social media management tool for managing your social media and communication.
Strengths
Sprout Social is a tremendous time saver because it allows you to monitor communications and engagement on boxes as well as respond to platform messages all in one place.
Weakness
Sprout Social is on the higher end of the market, which can be too pricey for small businesses. In addition, there is a lack of business support. It makes scaling up with this tool difficult.
Ideal for:
Sprout Social is ideal for businesses of all sizes. It's one of the most user-friendly and informative ways to monitor your social media channels, in our opinion.
Website: Avero
Avero
Overview
Avero software offers sophisticated restaurant solutions that boost revenue and improve the guest experience. This software is designed specifically for the way you operate. Avero offers powerful restaurant analytics that partners with your point of sale system. This provides you with key insights so you can make better decisions for your restaurant regardless of where you are.
Strengths
Front-line managers can use the Avero platform to make timely and proactive decisions, resulting in deeper sales insights, lower prime costs, and tighter operational controls.
Weaknesses
The user interface is a bit clumsy, although it's a really powerful POS system for restaurants. In addition, their customer service representatives may benefit from some retraining in how to provide better help.
Ideal For:
Avero works with Full-Service restaurants (FSR) and Hospitality groups who want to understand and evaluate the various segments of their restaurant.
Customer Experience Is Key to Your Success
Contact Milagro if you are a restaurant owner searching for ways to collect additional information about your clients. Because of its unique features and technically superior capabilities, our SmartX Customer Experience software is appreciated by company leaders across numerous domains.