If you're looking for the best online ordering platform for restaurants, be prepared to do some serious research. Online ordering platforms have gone mainstream and will continue to be a major revenue stream in 2022 and beyond.
Offsite Online ordering can help you target new clients and increase your revenue. On the other hand, onsite ordering can help you boost sales by maximizing revenue from on-premise visitors. Not only that, but studies show that both Gen Z and Millennials prefer online ordering.
Therefore, finding the best online ordering platform for restaurants will be key to your success as a restaurant operator. However, the sheer number of platforms available to you can be overwhelming, particularly if you are new to online ordering.
Food delivery services like UberEats and GrubHub are well-known. While these are popular choices for customers, the cost of using them will reduce your profits. Customers can order directly from your restaurant using direct online ordering systems such as Milagro.
Direct Online Food Ordering Platforms
Direct online food ordering platforms benefit you and your customers. On the one hand, you get to keep the entire sale price. On the other hand, studies show that the majority of consumers prefer to order directly from a restaurant.
The best restaurant online ordering platforms are both powerful and flexible. They enable restaurants to increase sales without losing profits and to expand as their business requirements change. There are numerous options to consider when it comes to restaurant online ordering software.
So, how do you go about finding the best restaurant online ordering platform that isn't a third-party app? You can begin by reading our reviews of the most popular options and learning everything you need to know about selecting the best one for your restaurant.
Popular Online Ordering Platforms for Restaurants in 2022
Website:Menufy
Menufy
Overview
Menufy is an online ordering website design and company listing service that runs on a browser. Menufy users, like DoorDash Storefront, Square Online, and CloudWaitress, only pay credit card processing fees.
Strengths
Menufy offers a variety of marketing solutions for email and SMS advertising in addition to standard online ordering features. As a result, Menufy is a viable option for small businesses in need of marketing assistance.
Weaknesses
Menufy clients pay a 12.5 percent commission fee for each delivery. Although this fee is more than some competitors, consumers will only pay for the services they use.
Ideal for:
Menufy is a good fit for small restaurants that want to accept online orders without breaking the bank.

Website:Bbot Smart Ordering
Bbot Smart Ordering
Overview
Bbot's online ordering system is suitable for take-out, delivery, in-venue dining, catering, and other food-related businesses. The technology is entirely web-based, and operators can upload, edit, and brand their digital menus via the dashboard.
Strengths
BBOT's staff is polite and helpful. They make the interface for the guest simple to set up and simple to order. The system updates are relatively painless for the property operations team.
Weaknesses
The per-transaction fees could have been a little lower, in our opinion. There's no need to push more business through the platform if there's no motivation to do so.
Ideal for:
BBOt is the next generation of POS systems. It's portable, fits in your pocket, and it's quick. It is an excellent choice for any foodservice operation.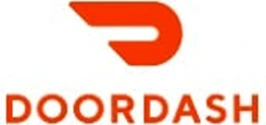 Website:DoorDash Storefront
DoorDash Storefront
Overview
DoorDash Storefront lets you create your online ordering site from a template. Best of all, it's free, with only credit card processing costs to pay. Although your DoorDash Storefront will not appear in the DoorDash app, your Merchant Portal will provide you access to various DoorDash promotional tools.
Strengths
The system was lauded for its affordability and capacity to combine in-house and third-party drivers. The system also integrates with nearly every POS system available, including Square, Toast, and Aloha.
Weaknesses
We discovered that DoorDash Storefront passed up opportunities to improve its functionality. It makes no sense, for example, that customers cannot text their drivers directly. Furthermore, you can only refund pickup orders through your Merchant Portal; all other refund requests must be handled directly by DoorDash.
Ideal for:
DoorDash Storefront is a good online ordering platform for restaurants with five or fewer locations in the United States and Canada.
Website:Crave
ServeSafely (by Crave)
Overview
ServeSafely is a mobile order and payment solution for hotels, restaurants, clubs, pubs, theaters, cafes, and live events. They leverage data analytics and our extensive knowledge to assist our businesses to increase sales, tips, and profits while ensuring a simple and intuitive customer experience.
Strengths
The ServeSafely team customizes the setup to match your brand and works with you to optimize menus for upselling and promoting higher-margin items. At the very least, you should anticipate a 20% increase in sales and a 50% reduction in operational costs.
Weaknesses
We liked how quickly menus are updated and updates are made compared to other platforms like Just Eat. Other platforms, such as Uber and Milagro, allow you to do this yourself, which is much faster than Crave.
Ideal for:
This online ordering and payment system is appropriate for all types of F&B establishments, from restaurants and bars to concert halls and nightclubs.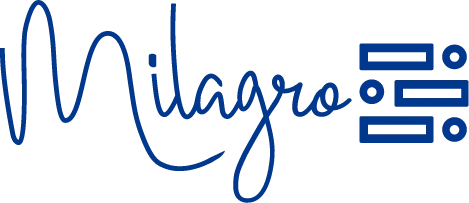 Website: Milagro
Milagro
Overview
You can't go wrong with Milagro when it comes to ease of use, outstanding functionality, and an exceptionally low price point. They've been the main SmartPOS solution for restaurants for years.
You can save 30% on 3rd Party Deliveries by using their online ordering system, and they have a full integration with POS for pickup, delivery, and even curbside. You can even suggest upsells throughout the checkout process.
Strengths
Milagro allows you to keep the same products and menu items as previously, but thanks to SmartPOS' direct integration, you can raise the price for online orders without having to re-create the entire menu.
Weaknesses
All of the services were very user-friendly, and Milagro's staff was what made it so unique. They are constantly working to improve all aspects of their platform.
Ideal for:
Milagro is a multi-location restaurant and retail marketing automation platform powered by artificial intelligence.
Explore our related articles for in-depth insights best online ordering systems for any restaurant our top 5 recommendations.