A POS system is the single most important investment in your restaurant business because it holds the transactional data about your customers.
The transactional data about customers, monetized properly is worth millions of dollars, therefore, implementing a POS system that intelligently gathers customer transactional data and works efficiency for the back of the house, is a must for any restaurant business.
Milagro has solved the biggest problem in the restaurant industry and we invite you to read on and contact us to learn more.
Restaurant POS Systems are outdated and cost your restaurant money…

No offline mode required, 100% uptime

Handheld, Mobile & Stationary POS terminals

Automatically creates profile of every customer

Secure and PCI Compliant by Design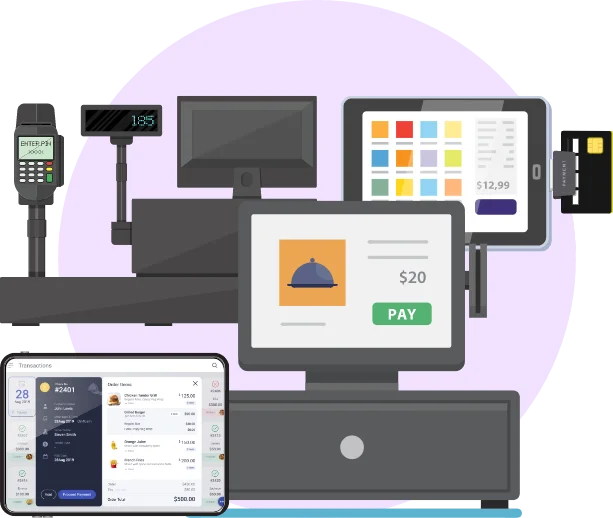 The Right Solution for Every Restaurant Type
We Make Life Easier for Restaurant Owners by removing common pain points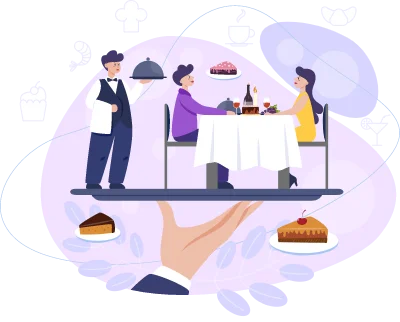 Effortlessly split checks by Item, By Seat, Apply Promos & Pay

Let the customer order another Drink and Pay at the Table

Sync Table Status with SmartWAIT for Wait List & Reservations

Course meals by entering the entire order and HOLD until firing to kitchen
Quick Service Restaurants (QSR)

e-Tips and e-Signature to make life easier and check out faster with Customer Facing Displays

Join Loyalty right from POS and buy Gift Cards during Checkout

Order & Pay via Tablet POS for Line Busting Drive Thru

Integrated Online Ordering and 3rd Party Delivery, no extra tablets!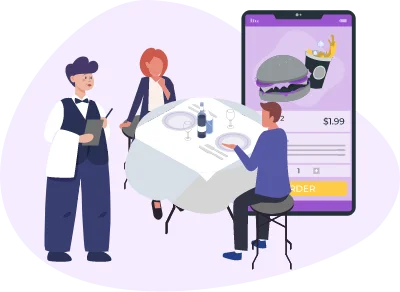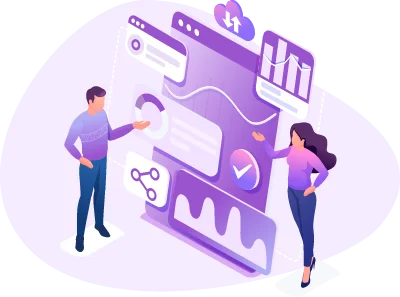 Tablets for Table Side Ordering and Payments

Sync Table Status with SmartWAIT integration for Wait List

Customer Orders and Pays at the table with SmartMENUS integration
Coffee Shops, Cafes and Retailers

Customized to meet the most demanding orders

Quick Order Entry to Payment for Speedy Service

Order & Pay via QR using any smart phone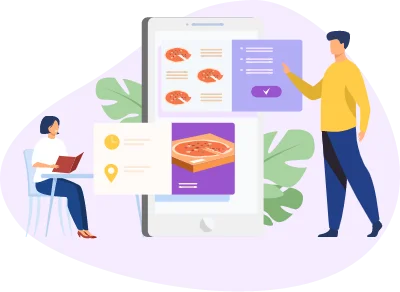 Food Trucks and Ghost Kitchens

Turnkey Solution including firewall & Mobile Internet

Fastest Order Entry to Payment for speedy service

Order & Pay from Tablet POS for Line Busting or Kiosk

Order & Pay via QR using any smart phone or Kiosk Mode
Challenges of Any Restaurant Owner
Designed to be simple yet up to the challenge of any restaurant owner
Built-in Online Orders allows you to view all orders and status from any terminal
Quickly and easily view online orders from your website and 3rd parties like UberEats, DoorDash, and others
Automated Customer notifications when order is ready for pickup or en-route for delivery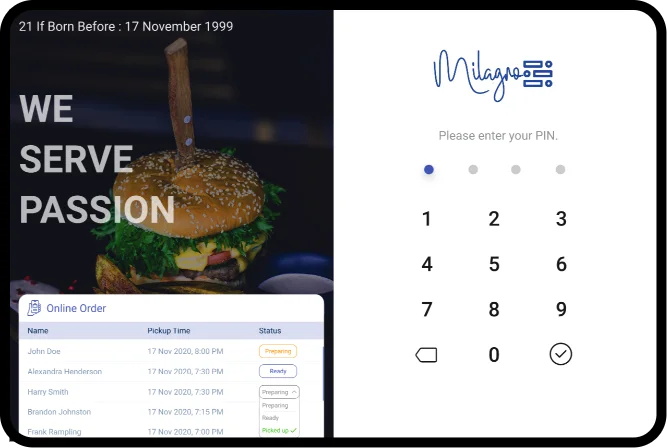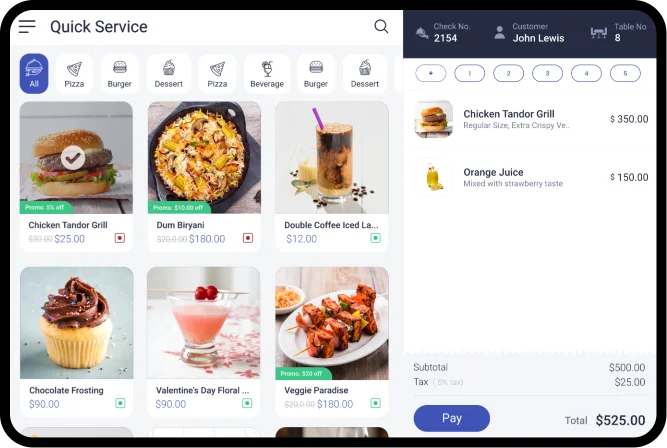 Easy to use order entry that even a 10-year-old can use
Easily modify each item using modifiers and options to reduce manual entries
Simple, clean, and intuitive interface eliminates training of new staff
Beautifully laid out categories and items to minimize training
Add or update categories and items in seconds from the cloud
Real-time sync all changes to all terminals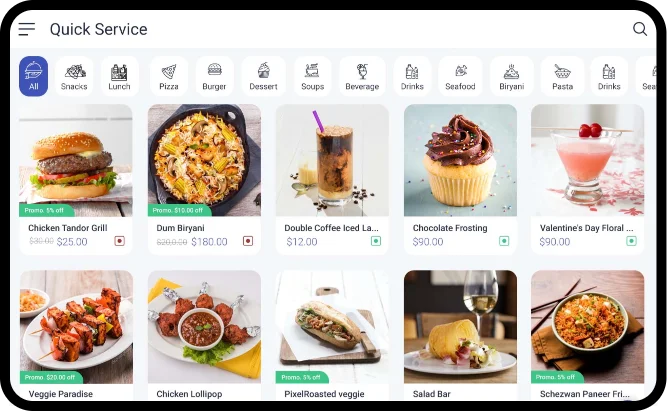 Unlimited Modifiers, Options, Modifier Groups, Option Groups, and Price Groups
These powerful features allow you to configure any type of item while keeping the same flow for all items and still easy to use for employees Force particular options or modifiers or limit number of selections
Force particular options or modifiers or limit number of selections
Force particular options or modifiers or limit number of selections
Speed matters, especially during busy weekends, get the job done effectively and efficiently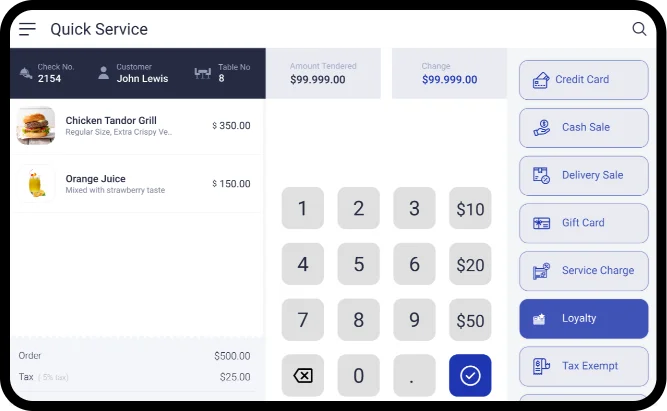 Join the loyalty program right from the payment screen with a phone number and name
Making it easier and more convenient is what drives a better customer experience. Customers can join the loyalty program right from the POS or redeem rewards in no time
Visually review all transactions at a glance
Color-coded and easy-to-see transactions show all open, paid, voided, and online orders in a quick glance.
Search transactions quickly by customer name, check number, and more
Adjust TIPS right from the check either at the time of transaction or after check is closed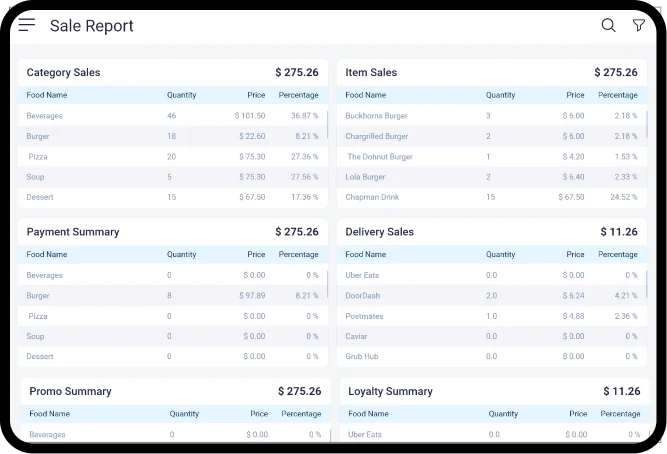 Reports at your fingertips
check the status of your sales as a whole or per each server. pre-built for you so you don't have to waste time, see your category sales, item sales, delivery sales, promo redemptions and so much more in an easy to view, pre-built report on the POS system
Built-in Gift Card program to check balance, sell and redeem gift cards
Sell one or multiple gift cards at once using the intuitive screen
Check balances and redeem gift cards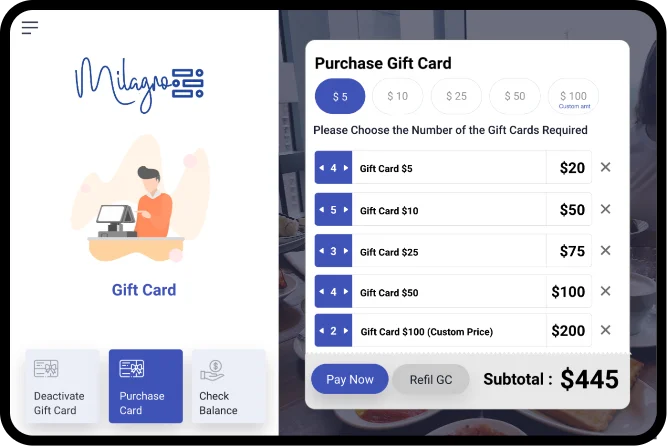 Pretty powerful functions, huh?
Go ahead, sign up here and supercharge your sales using Milagro!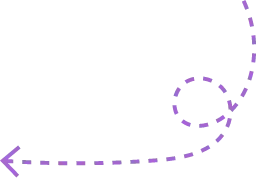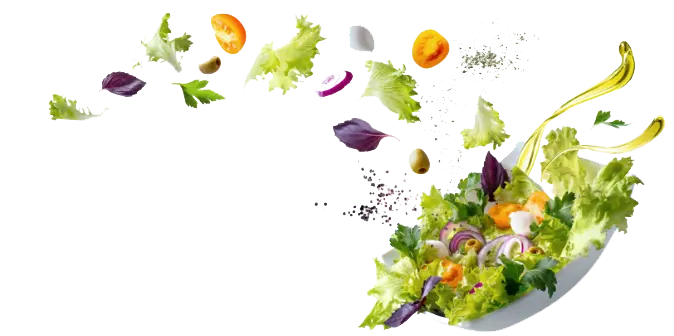 Hardware Shoudn't Be Hard
Complete set of all the hardware designed and built to work seamlessly for 100% uptime guarantee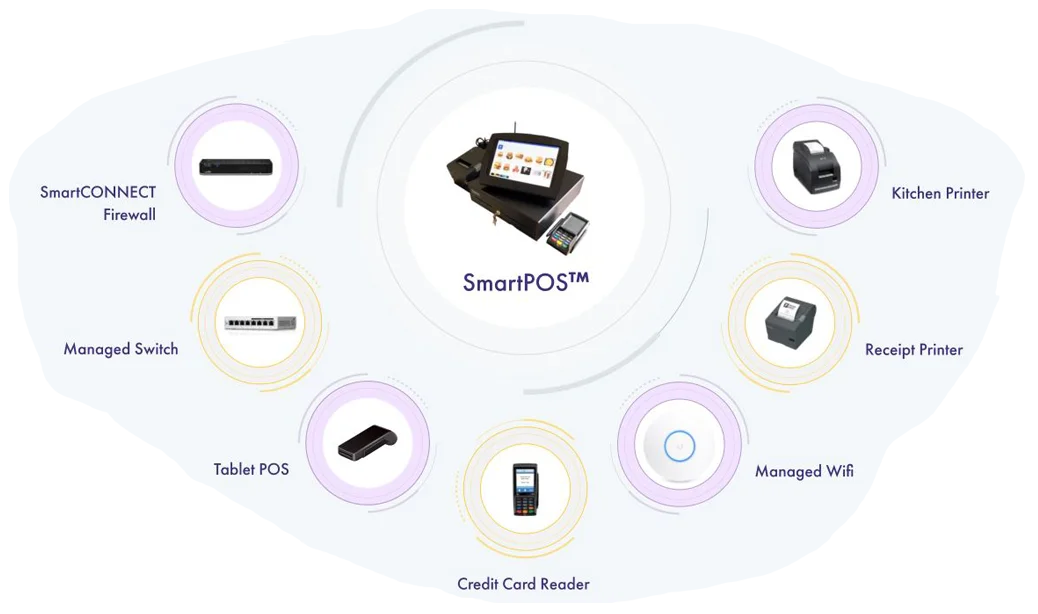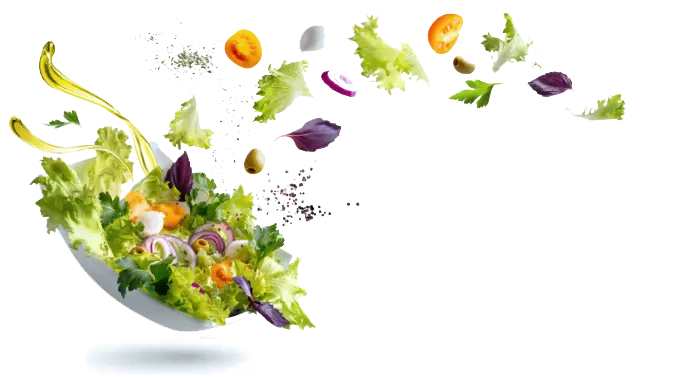 Milagro App Store
Restaurant Operating System (ROS) that allows anyone to build on top of our robust platform with open APIs and zero cost to get started. Have a great that idea to make a restaurant more efficient? Build and publish it on Milagro App Store for any restaurant to use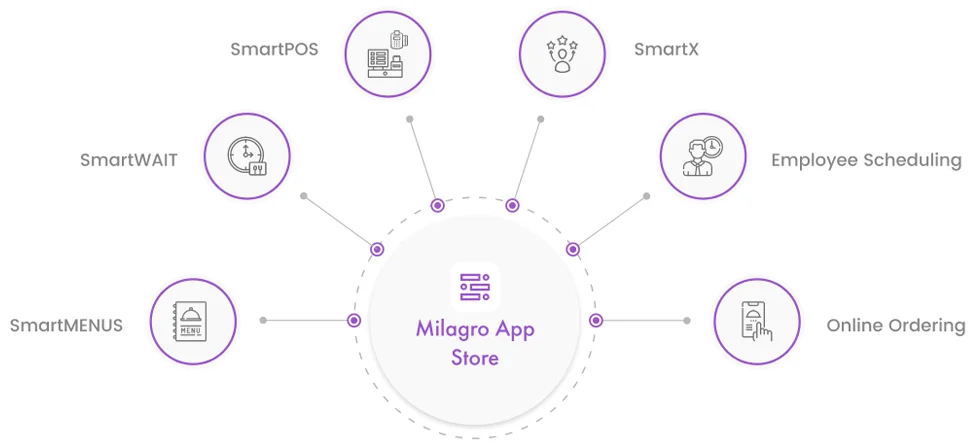 The smartest POS built for the restaurant industry
Super easy to use and deploy in order to minimize training and installation
100% up-time means you do not need offline mode
Built to monetize your customer data and increase sales and profits
Fully integrated to all apps that you need such as online ordering, employee scheduling, loyalty, gift card, marketing, waitlist & reservation, and customer experience management
Restaurant POS System for Dallas TX
Milagro's Cloud-Based SmartPOS is an innovative, fast and intuitive for running a business. It allows for comprehensive management of the premises from any device. The software works on Android and Windows. It's ideal for both small and large gastronomic units. Check all the functionalities and use our Restaurant POS system for Dallas TX in your restaurant
The restaurant POS system for Dallas TX is generously equipped with account management and customer service features. It is perfectly suited to handle sales in a restaurant, pub, or fast-food bar.