In this
era where most transactions are done online
, potential customers experience your restaurant way before they step foot in your place.
There's no denying that your customer's experience takes up about 50% of their overall impression of your restaurant. When you don't have online booking options or waitslisting and reservations apps, and no platforms where they can talk to customer service or see what you're offering, and no visible raving reviews about your place online, your restaurant is missing out on converting all the potential leads.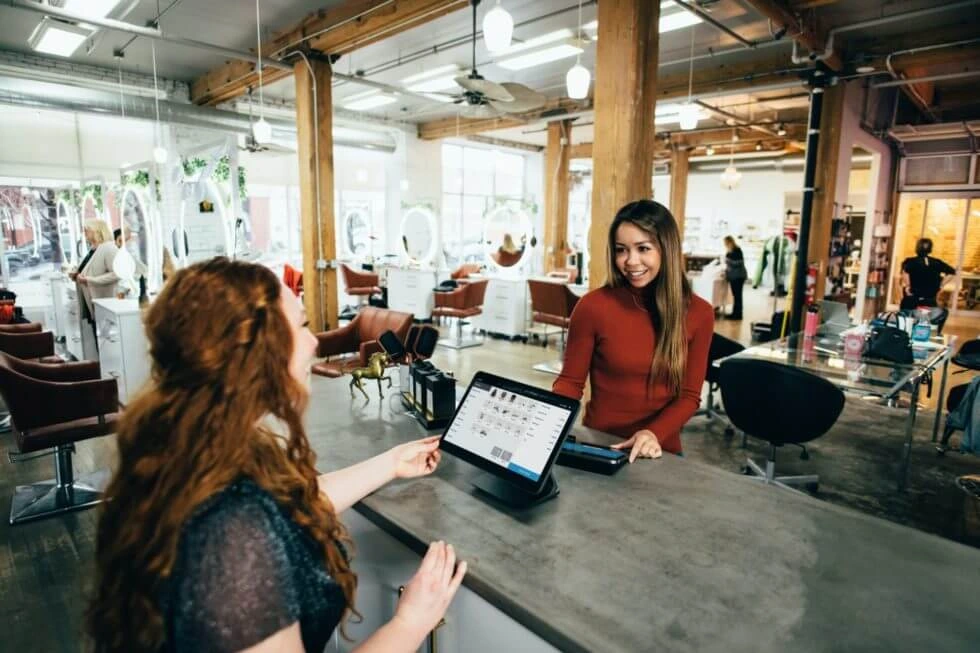 With many tasks involved in running a restaurant, online restaurant wait lists and reservations can feel like another ball to juggle. This is where an excellent online reservation system comes in. 
What is an Online Reservation System? 
An online waitlist and reservation system for restaurants is software for managing bookings made by customers. This critical software makes crucial reservation processes – including booking a branch, choosing preferred tables, and finding the best date and time – doable online.
A restaurant online reservation app also enables customers to input all necessary information without having to call or actually go on location.
Read: The Seven Benefits of a Restaurant Management System
Since everything is done online, and all information connected to the bookings is keyed in the systems, a massive workload can be lifted off the rosters of the restaurant team, paving the way to more seamless day-to-day operations.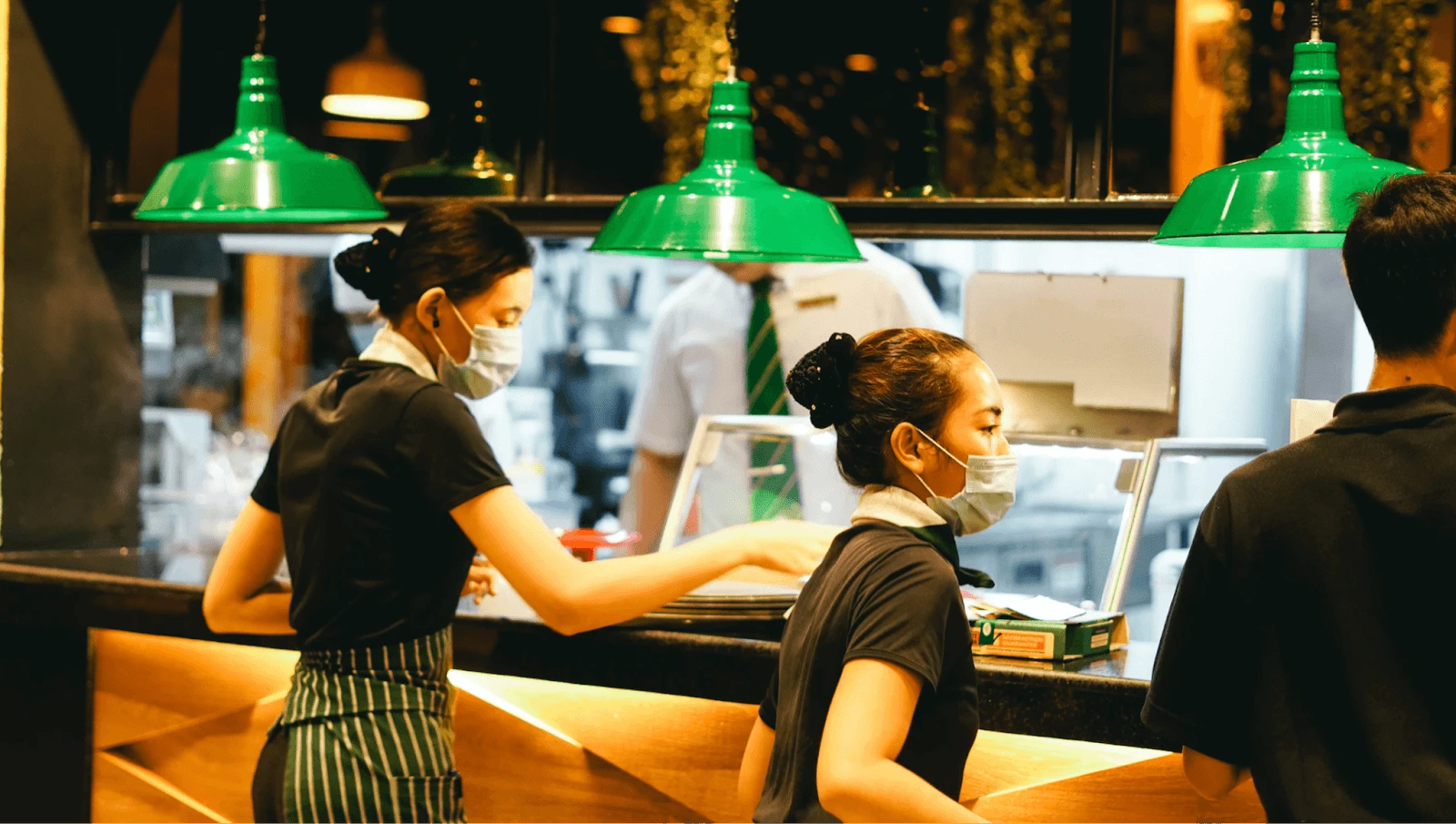 The Benefits of Having Waitlisting and Reservations Apps for Restaurants
It's crucial – more than ever – that a restaurant has a recognizable online presence. In a ten thousand-foot view, a reservation system available online not only amps up your chances of getting found but also increases your ability to convert visits into paying customers, which is the ultimate goal.
Read: How This Reservation System Ensures You Never Lose Your Waiting Customers
If you wonder how online reservation and waitlist apps can benefit your restaurant business, check out our list below.
#1 You Get More Bookings
Customers won't have to worry about going to a closed restaurant or having to ring you several just for them to end up frustrated because you're not answering.
Online bookings are always available 24/7, which means that even if your place has put up the 'Close' sign on your door and even if your team has called it a day, customer booking will keep pouring in because they can book whenever, wherever.
#2 The Waitlisting and Reservations Apps Improve Your Operation's Efficiency 
If double bookings and mismanagement of reservations are the banes of your restaurant's existence, having an online system for reservations can help. You can experience revenue growth when your restaurant operations are working seamlessly.
#3 You Get to Know How to Serve Each Customer Better
To commit errors is human, but customers aren't always friendly when they're hungry, and you got all the reservation info wrong.
When restaurant reservations are made over the phone or in person instead of online, restaurant personnel often takes down all the notes from the customer. There's always a chance they won't get it right.
With online waitlisting and reservations apps, customers key in their specific info and their requests which can help you serve them the right way.
#4 You Get to Save More Time 
You can focus on ensuring your operations are seamless instead of constantly picking up the phone and arranging and re-arranging tables.
Online reservation systems also help customers save more time – they can say goodbye to lining up endlessly which allows them to fully take in their restaurant experience.
What Are The Features to Look for in Online Restaurant Waitlisting and Reservations Apps? 
A User-friendly Interface That Will Keep Your Customers in the App
The last thing customers need is to choose between staying in long lines or working around a complicated, hard-to-understand app for waitlist and reservations.
The app should assist customers with booking tables, filling in the info, and monitoring their slots. Throwing in some delectable images and a presentation of your offer can help.
Read: Best Customer Experience Management for Restaurants
Access to Customer Information Provided in the System
Customers love to feel special, and nothing's more special than calling them by name and giving them the service they are specifically looking for. The waitlist and reservation app should be able to provide you with customer data the moment they walk in.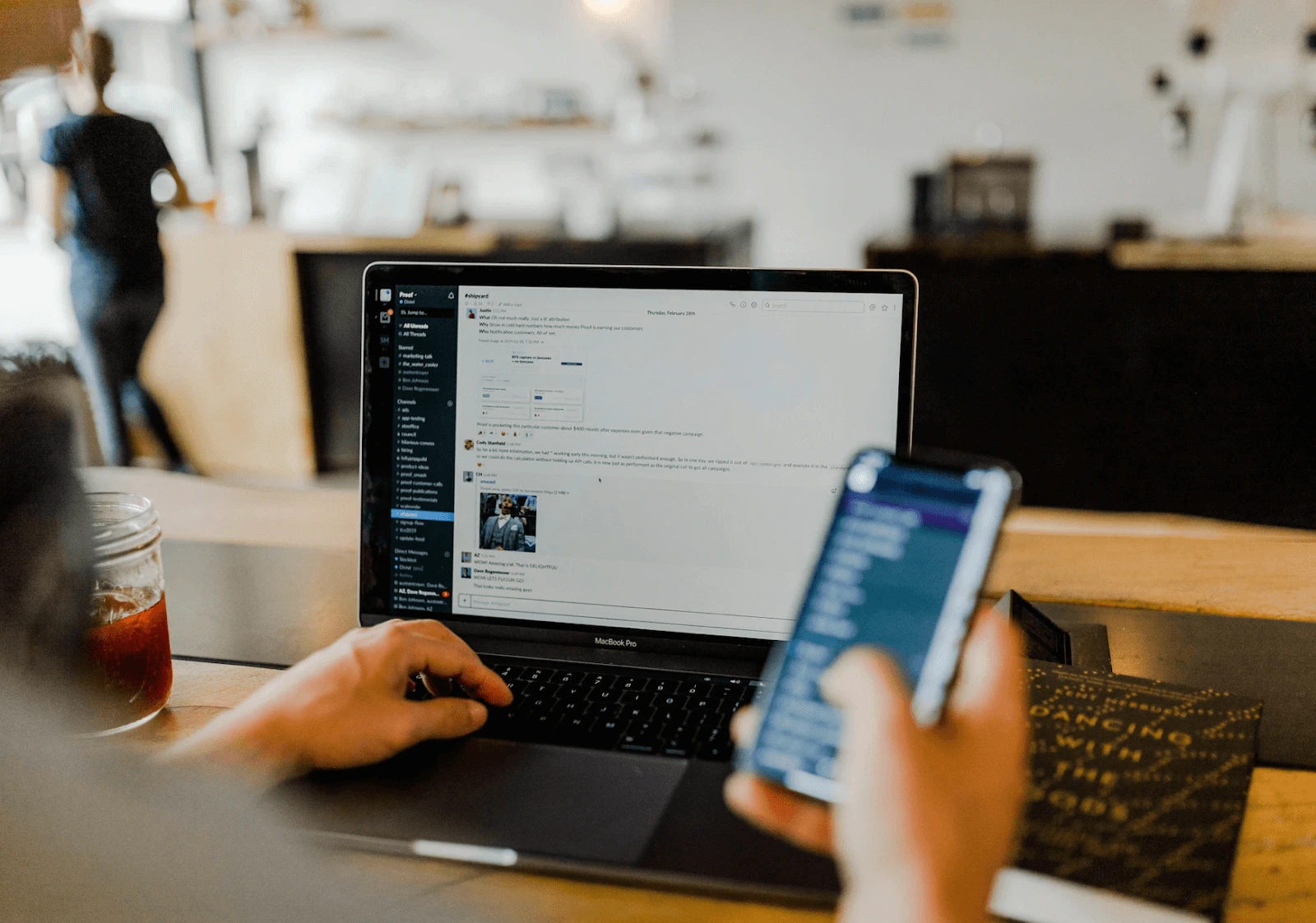 Easier Way for Customers to Check Their Slots
Getting notifications from the restaurant app to inform them of their waitlist status can keep your customers from giving up on their slot and going to your competitors.
Paves the Way for Better Marketing
Social proof is the lifeblood of a restaurant's marketing efforts. The application for restaurants and waitlists should allow you to get those raving 5-star reviews from your customers.
A Feature That Allows You to Limit Reservations for the Day
The apps for reservations and waitlists in restaurants should provide a feature where you can limit reservations for a day based on what you can handle efficiently.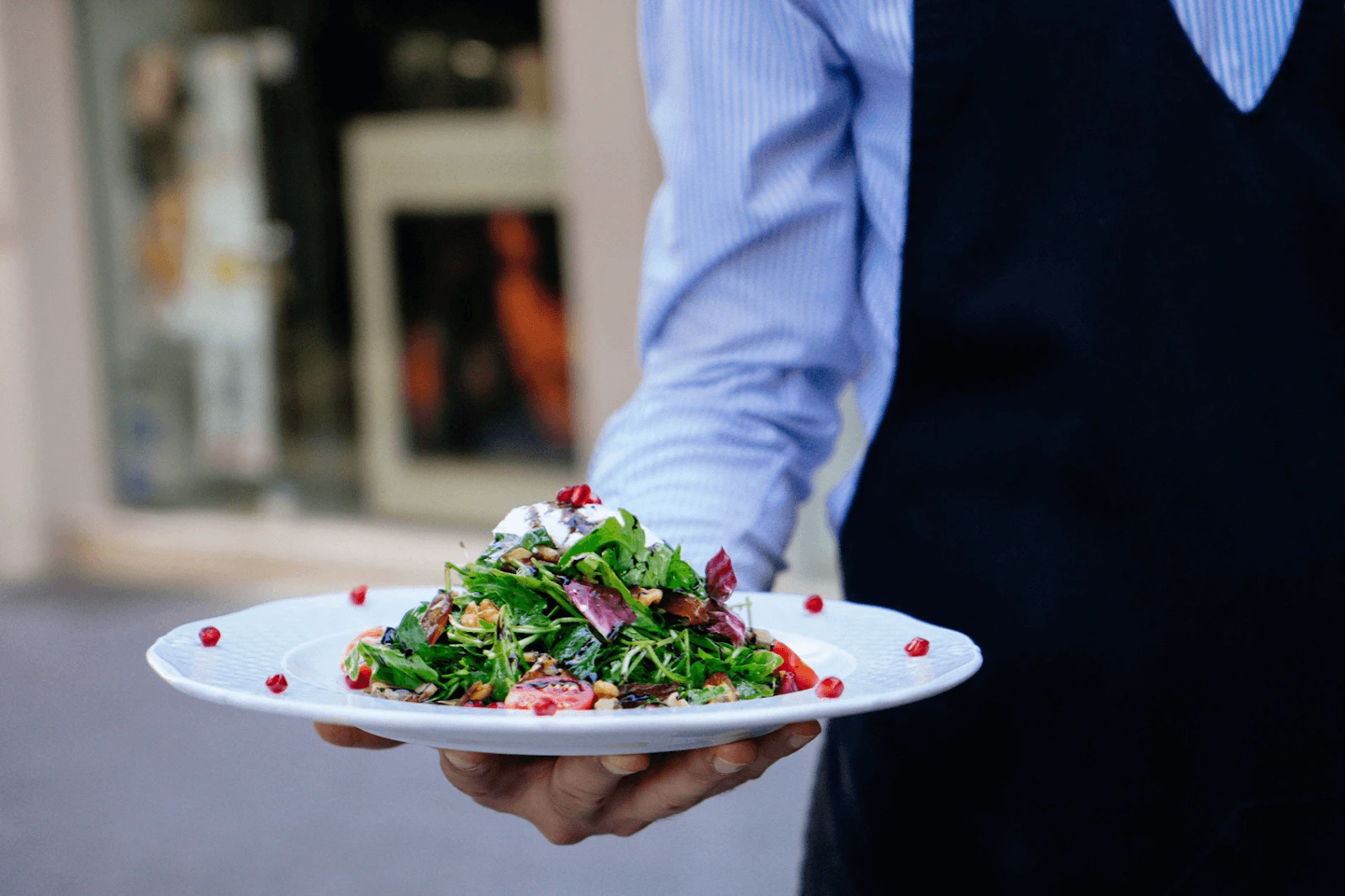 Enables a More Streamlined Handling of Group Reservations
Group bookings – especially when customers booked for ten – can be tricky and complicated. If your restaurant is always flocked by big groups, consider getting an online waitlist and reservation system that makes it easier for everyone to be in the loop with what's happening with booked tables.
The Top 4 Waitlisting and Reservations Apps Every Restaurant Should Have
There are a couple of popular applications for restaurant bookings, waitlists, and reservations – each one has a unique feature.
To help you make the right choice, we prepared this table for you to compare these popular restaurant reservation apps.
| Company | Milagro | Yelp | Open Table | Resy |
| --- | --- | --- | --- | --- |
| Price Per Month | $199 | $249 | $449 | $249 |
| Online Reservations | Yes | Yes | Yes | Yes |
| Table Management | Yes | Yes | Yes | Yes |
| Marketing Integrations | Yes | No | Yes | Yes |
| Capacity Management | Yes | No | No | No |
| Free Trial? | 14 Days | None | 30 Days | 60 Days |
Milagro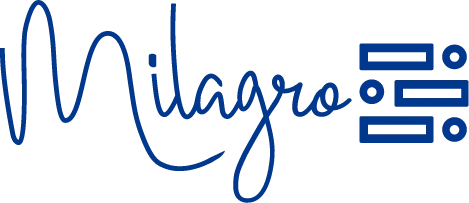 Overview
Created to deliver twice the benefits in one app, Milagro's SmartWAIT offers a more innovative, compact reservations and waitlist management software that covers waitlists, reservations, table management, and customer experience, and marketing.
Designed to provide a seamless experience to customers and better-streamlined operations for your restaurant team, SmartWAIT has features that prevent waitlists and reservations from turning into a nightmare.
You can create a floor plan, table layouts, and table assignments through the app that all your servers can refer to when you open.
With SmartWAIT, most of the processes will be done by customers online. SmartWAIT allows customers to have the option to either book through social media platforms, or your website.
The Guest CRM feature of SmartWAIT makes it possible for customers to input all necessary information regarding their booking so you won't have to deal with missed requests and frustrated patrons.
With real-time notifications, those on the waitlist won't have to stand in line for a long time – they will get text notifications when their table becomes available.
You will also have access to guest information that will help you create a better, more personalized customer service experience for everyone.
Read: The Advantages of Customer Data Platforms for Restaurants
SmartWAIT has also come up with tricky group reservations. Now, you won't have to keep guessing how many people will come up the door. Customers can share their reservation link with everyone in the group. When someone declines, you will get notified.
By using SmartWAIT, you can also boost your marketing performance. Through the SmartX integration, you can drive more 5-star reviews, increase brand awareness in social media, and make your restaurant a marketing machine.
Learn more about SmartWAIT here.
Features: 
Waitlist and reservations management
Table management
Guest CRM
Integration to POS, SmartX, and SmartMENUS
Real-time notifications to customers
Reporting and analytics
Integration to Customer Experience Management app
Booking options through web and social media
Limiting daily reservations
Group booking management
Tasks and server management
Advantages: 
Waitlist and reservation systems are all in one app
Waitlist system that eliminates waiting time
The software maximizes table turnovers to increase profit
Reservations, and waitlists are available 24/7
Does not require cover fees
Allows you to use customer data to personalize your marketing
With integrations to Milagro's SmartX, you can increase your 5-star reviews.
Easily integrate to SmartMENU where customers can review your menu, exclusive offers, and daily specials all while they wait.
Table management and floor plans can be made in the app
Assign servers to table assignment using the software
Online reservations can be done both on social media, and in your website
Customers can join the waitlist themselves
Disadvantages: 
Software requires integrations for some features. Fortunately, these integrations are made to be user-friendly. You can learn them in minutes.
Yelp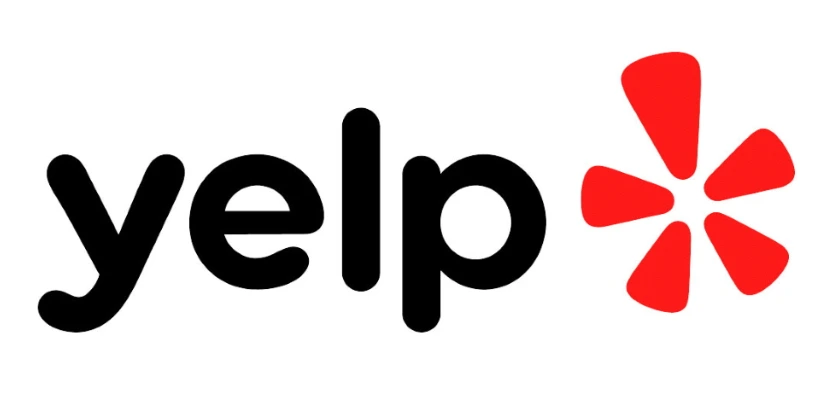 Overview
Yelp is one of the world's biggest restaurant review platforms – and this is a feature that the company is truly capitalizing in.
Together with its software for restaurant reservations and table management, Yelp also promises that a restaurant will have a larger exposure due to the extensive number of its users.
Yelp's actual product for restaurant reservations and waitlists – Yelp Reservations and Table Management – grants users access to its customer-facing reservation platform through Yelp.com. Restaurants partnering through Yelp will get waitlist management, table management, and more.
Yelp Features
Online reservations through Yelp.com
Waitlist management
Table Management
Customizable floor plan
Diner messaging
Reporting and analytics
Advantages
System doesn't ask for per cover fee
Exposure to Yelp's vast number of users
Two-way communication between restaurant and customer.
Disadvantages
High competition
POS, phone, and payment integrations are not available
Competitors can quickly bring you down the recommended lists with advertisement
Features are relatively basic compared to other software.
Open Table

Open Table gives you access to book up to 52000 restaurants around the world. With Open Table, restaurant owners can maximize seatings, get ideas on how to harness hospitality in the restaurant, and also receive prompts on on how you can create and sell dining experiences.
Open Table has the largest connection to food locations all over the world. Wherever you are in the world, Open Table can link you to a local restaurant. Customer service is also stellar. Open Table also gives you insights in real time related to your business.
Features: 
Table management
Task and shift management
Customizable table management
POS Integration
Waitlist management
Payment integration
Guest management tools
Takeout support
Post-dinner feedback
Advantages: 
Gives restaurants better exposure to their platform of millions of users, and multiple integrations
You'll get more streamlined operations thanks to POS integrations
Disadvantages:
Reports from those using Open Table include complaints about how it's hard to order straight from the menu. Others also state they can't completely trust the reviews on the app.
Missed exposure due to high number of competitions
Higher per cover costs that rack up bills
The package with the most features comes with an expensive price tag
Resy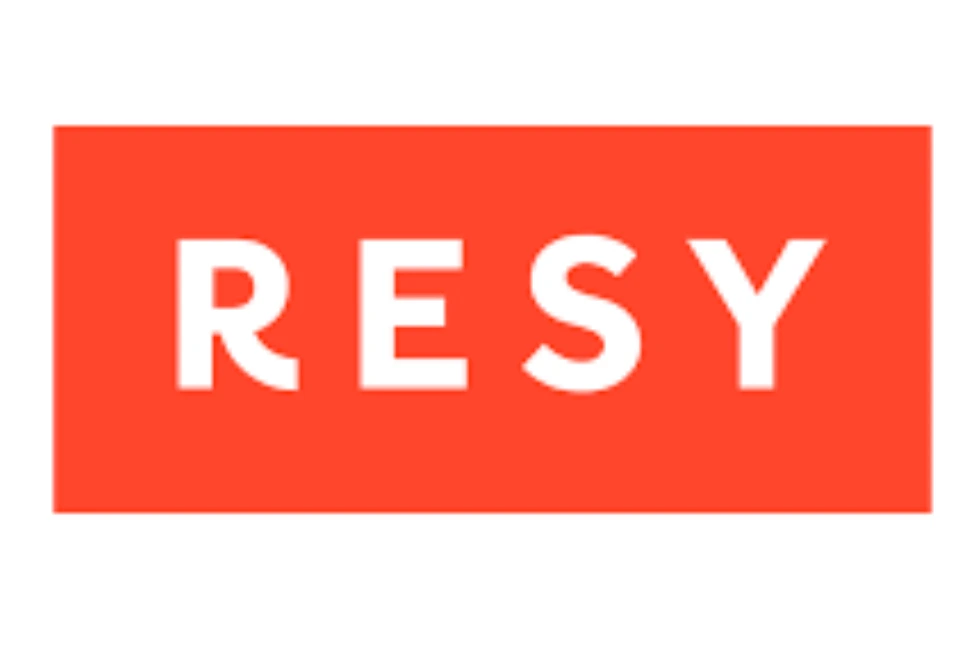 Overview
With almost 21 million users, restaurants using Resy can get reservations and exposure. Named the most customizable app in the market, Resy's OS allows restaurant owners to customize every point of the reservation process.
Features: 
Real-time notifications on availability
App allows you to customize and automate confirmations
Control the app on all platforms.
You can also allow restaurant teams controlled access
Customer insights and custom reporting
Table management and customization
Advantages
Resy gives out the most trustworthy real-time notifications connected to a customer's booking.
Resy's trademark Notify feature helps restaurants maintain seats filled when guests cancel their reservations.
When tables become available, customers will get real-time notifications
You can increase ROI through quick table turnover
Allows you to have more streamlined operations
Weaknesses
Resy's monthly plans are a little pricey, especially since their Basic plan does not include POS integration.
Their complete reservation and waitlist package comes at a hefty price
Key Takeaway
Out of all the waitlist and reservations app we have reviewed, we can confidently say that Milagro's solutions for restaurants can propell your business higher. Thanks to its SmartWAIT solution, Milagro can make the job feel easier – from the booking down to the dining hall experience – all while checking all the patron's boxes.
If you want to learn more about Milagro and SmartWAIT,  Contact us and learn more about the industry's best waitlist management system!
Unlock valuable information by reading our blog best wait list and reservation system for restaurants.