A reliable point-of-sale (POS) system for restaurants is like oil on the wheels of your business – it keeps your restaurant operations, including order management, inventory, staff assignments, and back office operations, seamlessly.
If you are new to POS systems for restaurants, or if you want to ensure you have the best systems for restaurant operations that are worth the investment, this blog is for you.
There are a lot of things to know about POS systems for restaurants — and there are a ton of software vying for your attention, too! To help you make the best choice, we're demystifying the geeky tech terms about POS systems, and we break down the best POS restaurant software that can boost your business' success.
What is a Restaurant POS System? 
A restaurant POS software is a point-of-sale system that records and processes online and in-person transactions from the front to the back.
POS systems help restaurants with crucial processes such as taking orders, managing floor plans and reservations, reporting, pricing the menu, and assigning staff for different roles.
Since most POS systems for food and restaurant businesses now come with Cloud features, you can be assured that you won't lose any data even while your connection to the internet is gone.
What are the Top 5 Benefits of a POS System for Restaurants? 
The Ability to Keep Track Your Inventory Efficiently
Nothing disappoints customers more than finding out that their favorite picks from your restaurant aren't available due to inventory issues.
The best inventory management software allows you to organize inventory by ingredients so you won't have to deal with supplies running out.
Better Floor and Reservation Management
When you're handling reservations, one of the angles that can get messed up is table management and bookings. A system that organizes all the data coming in from customers making reservations can save you from irate customers with no tables.
More Effective Employee Management
The best POS softwares saves you managerial time by collating employee management tasks such as payroll, accounting, and scheduling in one system.
Improved Customer Experience
When customers get smooth, hassle-free from your restaurant, the likelihood of them coming back increases by 70%!
With a reliable POS system, your customers can enjoy the benefits of having multiple payment options.
When customer information is saved within a system's CRM management platform, you can also cater to them based on their preference.
Trustworthy Reports Help You Amp Up Your Performance
Reports are just as essential as any data you receive. Powerful point-of-sale software can give you comprehensive and complete reports that can guide your inventory, customer, staff, and marketing management.
What to Look for in POS System for Restaurants? 
Total set up cost
Compatibility with your business set-up
A Cloud-based POS System
Simple training processes
Complete reporting
Promotes mobility in management
Integrations-friendly
What Are the Best POS Systems for Restaurants? Here are our Top Recommendations
Milagro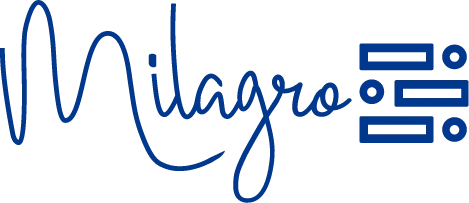 ✔️ Cloud-managed.
✔️ With built-in apps for online ordering, loyalty, gift card, and employee scheduling.
✔️ Comes with 100% uptime guarantee
✔️ Versatile build – can be used by all types of food businesses
✔️ Secure and PCI-Compliant by design
✔️ Affordable than most POS systems
✔️ Great for all types of restaurants
✔️ Fine dining features can be linked the SmartWAIT integration for that lux dining experience
✔️ Comes with customer-facing displays
✔️ Integrated Online Ordering and 3rd Party Delivery, no extra tablets needed!
✔️ Can be conveniently integrated with SmartMENU for table-side ordering and payments
✔️ Integration to SmartWAIT for more efficient table management.
Eight out of seventeen restaurant owners struggle with POS systems. Since most point-of-sale software offers sharp features, one problem is often overlooked: user-friendliness.
Milagro makes organization easier. 
The creators of Milagro looked into the problem and covered all the loopholes. Milagro's SmartPOS no longer requires off-line mode – everything is 100% uptime.
Since everything is connected to the cloud, authorized people can access the system via handheld, mobile, and stationary POS terminals.
No data gets lost along the multiple stages – SmartPOS automatically creates a profile for every customer.
Security is a primary feature for Milagro – it is secure and PCI-compliant by design.
Milagro Key Features:
It's a Versatile Solution That Works for All Types of Food Businesses
Whether you're managing a food truck business or a known fancy restaurant in town, you can trust SmartPOS' features. It's a breeze to customize, and it has all add-on features that can complement your restaurant management needs.
Available Integrations You Can Connect to Easily For Better Customer, Table, and Order Management
One of the best parts of Milagro's SmartPOS is how it can be integrated with other Milagro software like SmartWAIT.
You won't need to find high and low for different integrations. Simply connect with SmartWAIT for more organized table management, SmartX for elevated customer service, and SmartMENUS that will expedite the ordering process while your patrons wait.
SmartPOS Is The Best Pick for Anyone Big on Customer Relations Management
All of Milagro's products focus on bringing a unique service that creates a lasting mark. SmartPOS is no different – its CRM for restaurant patrons is automated and detailed.
Once customer gets into the system, the POS software will create a profile immediately. Details about their transactions with you will be gleaned and collated in a report to help you deliver a more personalized service suited to your customer's preferences.
It's Super Simple
Learning it together with your staff won't be time-consuming. The design is intuitive, you will understand the process in no time.
Makes Monitoring Orders Easy
Quickly and easily view online orders from your store and from third-party apps like UberEats and DoorDash.
Configuration is Quick
Modifying the build of your system can be done in just a few clicks. All changes will be applied on real-time.
Customers Can Join Loyalty Programs in One Click
Get your customers willing and ready to join loyalty programs – all with just a name and a phone number.
Organize and See Transactions Conveniently
With just one glance, you will be able to get a 10,000-foot view of the entire transactions. With color codes that you can customize and a tag system that helps you organize your transactions, you can kick order overwhelm to the curb.
Get Access to Reports in a Heartbeat
See your comprehensive performance reports after a day, a week, or a month. Keep track of your goals, and make improvements guided by reports that are easy to understand.
Toast
✔️ The system makes it easy to take and manage orders in a wide range of settings.
✔️ Includes multiple-location support plus comprehensive reporting features.
✔️ Comes with excellent 24/7 customer service support.
Toast's POS system features a system that combines custom-built hardware and payment processing.
Taking orders now becomes quicker and faster as Toast allows you to do it on the checkout counter using a POS monitor, from a table using mobile device, or from a check-out kiosk set up. Toast is also Android-compatible.
Toast Key Features
Great for Businesses with Multiple Restaurants
Toast also enables customization of the interface and platform. Whether you're a high-end restaurant or a hole-in-the-wall food provider, Toast can cover you.
Compatible with Multiple Partners Offering Specialized Restaurant Solutions
The partnership and integrations program at Toast can make it possible for you to get linked to your favorite apps!
Has Everything You Need For Inventory, Restaurant, Staff, and Customer Management
Most of the features that you will be looking for in a POS software, including tableside ordering, staff management, table set-ups, loyalty programs, payment integrations, etc can all be found in Toast.
Toast Weaknesses
Overwhelm is not yet a problem solved by Toast. When the orders come flooding in, it might be hard for you to organize everything due to lack of tags or color codes.
The price of Toast is also higher than the rest of the options. Toast's price packages can range from $140-$165 a month.
Revel 
✔️ Features SMS text-to-pay
✔️ Management dashboard you can operate from multiple locations
✔️ Clean, and easy-to-use interface
✔️ Includes free trial
Revel's build is targeted not only to restaurants but also to retail and business operations needing POS organization.
This innovative software has the mobile device flexibility, allows you to add features you need, and enables customization of your restaurant's system for your specific needs.
The overall design of Revel is simple and intuitive – you can find all customer data, order information, payment summaries, and sales history from one dashboard.
Revel is Ipad-compatible – which helps you and your waiting staff become more mobile, and more efficient even if you don't come face to face with a customer.
Revel Key Features
Ipad-compatible POS System
If you're looking for mobility, you will love Revel. The software is compatible with Ipads which can help you and your staff manage everything while on the go.
Comprehensive Reports are Provided
Get full access to customer satisfaction reports, order trends, inventory management issues so you can amp up your performance.
You Can "Stack Up" Features Based on What You Need
If you don't need certain features, you can take them out and replace them with add-ons or integrations that you really need.
Revel Weaknesses 
Pricing is a big thing for deciding which restaurant system to get for your operations. Unfortunately, Revel has quite an unclear pricing other than their $99/ month base price. In their efforts to reach a wide range of customers, pricing quickly becomes confusing and, to be honest, less transparent.
Touch Bistro
✔️ Designed to elevate customer experience
✔️ Allows users to seamlessly manage menu, staff, and tables through simple management features
✔️Made for those looking for a POS system with inventory management specialization and built-in CRM
With its tableside ordering feature, Touch Bistro puts guest experience first. The affordable solutions offered by Touch Bistro are a match for those looking for a more mobile POS system.
Touch Bistro also has a tiered monthly pricing scheme that caters to all types of restaurant businesses – from fancy food places to funky food trucks.
Touch Bistro Key Features
Restaurant Management is Made Seamless with Drag and Drop Feature
Swipe left and right if you need to make changes to your table or staff management. It's super easy.
Tracking Inventory at Ingredient Level
Touch Bistro allows you to monitor inventory down to the ingredients so you won't ever run out of ingredients for your bestsellers.
Promotes Better Customer Management
Touch Bistro comes with a built-in CRM that enables you to see recent customer preferences.
Reports Are Comprehensive
You can expect complete reports from the system.
Touch Bistro Weaknesses
System is slow and easily gets worked up when orders rush in.
Once orders are in, they're too cumbersome to edit.
Recent updates always cause software issues.
Key Takeaway: What Sets Milagro Apart from Other POS Systems
The verdict is in: Milagro's SmartPOS is the best POS system that you should keep within your radar!
Milagro's SmartPOS is packed with the most useful features without the complicated processes or the overwhelm.
For its price, SmartPOS provides everything you need without racking up the bills!
For efficiency, completeness, and a POS system that will help you achieve your restaurant's KPIs, trust Milagro's SmartPOS!
But most of all, it is Milagro's ability to collect and provide a centralized source for actionable, transactional data that you can use to upgrade and personalize your marketing, get to know your customers better, and see opportunities for growth.
Learn more about Milagro's restaurant POS here.
Unlock valuable information by reading our blog best pos system for restaurants.