If the pandemic prompted you to reconsider getting online ordering systems for your business, we say you're on the right track.
In 2020, the US e-commerce industry saw $102.8 billion in sales. Even when restrictions eased up, the purchases didn't. In 2021, the sales increased to $116.45 billion.
The bottom line? The pandemic has made more and more people gravitate towards doing all transactions – including buying food and drinks – online.
If you're looking for online ordering platforms that can change how you drive revenue to your business, you have come to the right place. This blog features the five best online ordering systems for restaurants that can help your business thrive.
How Online Ordering Systems Have Changed the Restaurant Business Forever,
Online ordering platforms have seen a ten-fold increase in demand. Restaurants that did not opt for deliveries started using third-party delivery riders— ordering online – whether off-site or in the store – shifted from being an option to an advantageous feature.
Statistics on online take-outs and food delivery services are still showing a steady pace upwards.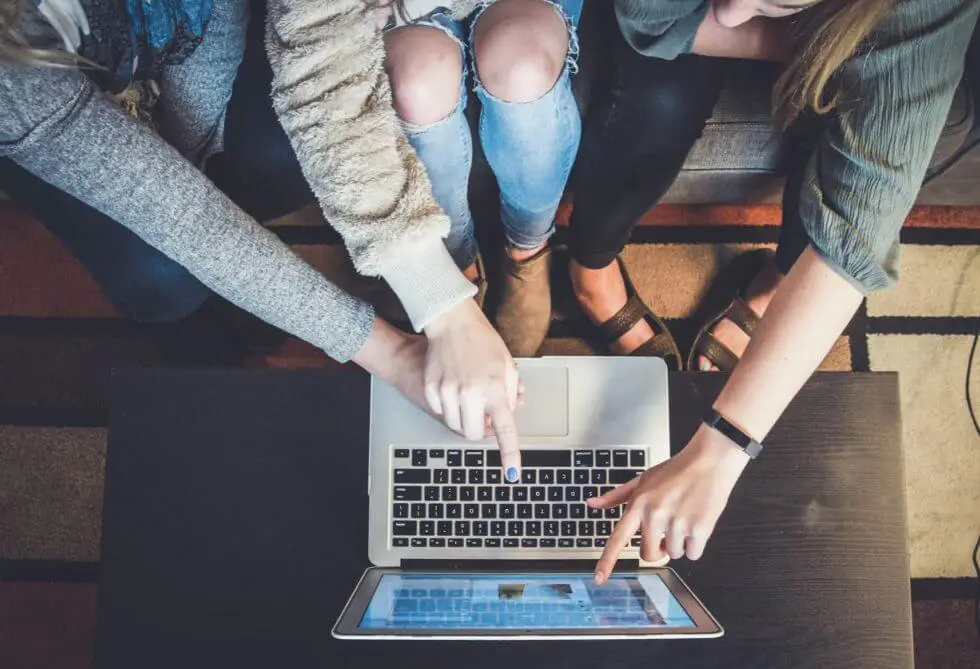 What does this mean for restaurant business owners like you? The online ordering system you're going to invest in should cover restaurant needs, including delivery options, off-site and on-site
What to Look for in Online Ordering Systems
What makes an online ordering system an excellent match for your business? Here is a guide on what to look for in online ordering systems to help you invest on software that will improve restaurant performance and sales.
Fully Customizable Online Ordering Systems
Better systems allow restaurants to customize and design their platform in a way that suits their brand and business goal.
Your online ordering platform will stay consistent with your branding through a customized design. Even if it's just online, you can make your customers feel the theme and feel of your place!
Ease of Integration
The best online ordering software should pose no problem with integration to Point-of-Sale systems. Once integrations are seamless, the entire process will be simplified!
Ease of Ordering
Your customers should not have any issues finding your menu, special promotions, and checkout buttons. Should they need to change their order, the platform of your choice should get this done quickly.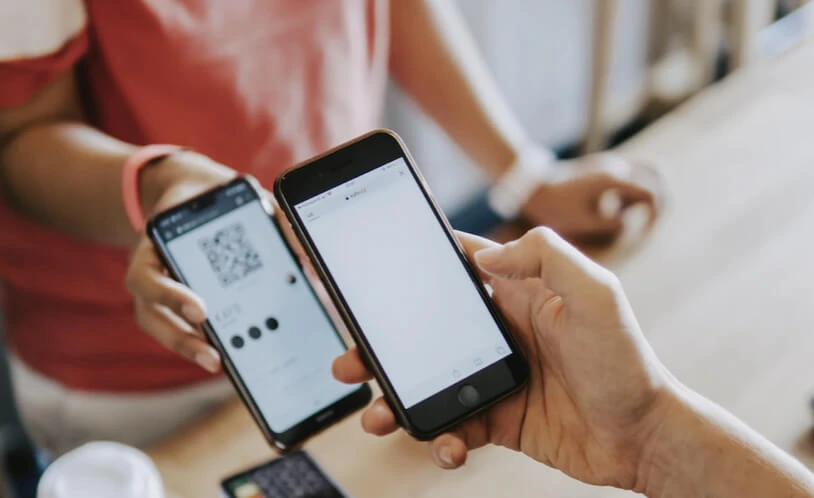 A User Interface That's Simple to Use, and Intuitive
Choose the software that doesn't give you a hard time figuring out where to go and what to click.
Gathers Helpful Insights
The capacity to collect customer and sales data can hand you useful information. Insights cover age range, best-selling items, and location.
You can use these insights to know where to focus your marketing efforts, where's the best location for a new store, and remember what products to monitor.
The Total Cost
Before jumping the gun on online ordering software, check your goals and budget. Even some of the most affordable software can help you with catering to online orders.
The Best Online Ordering Systems Restaurants in 2022
When it comes to restaurant online ordering software, these five options have features that make them stand out from the crowd.
Best Overall: Milagro Online Ordering Systems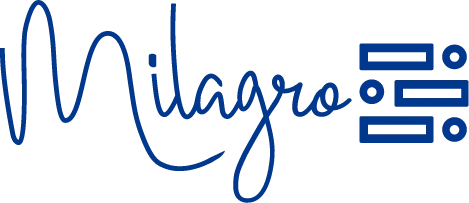 Why We Think It's The Best
✔️ Milagro's Online Ordering system can save you up to 30% compared to other 3rd party delivery systems.
✔️ The Online Ordering system can be integrated with Milagro's SmartPOS software, enabling restaurant owners to connect online ordering software without creating a menu overhaul.
✔️ Milagro's Online Ordering platform eliminates the common fear that you will be getting too many orders more than you can handle. You can throttle the number of orders based on your restaurant's capacity.
✔️ You can set up the number of online orders within a 15-minute period. The system will operate according to your settings.
✔️ The software can be seamlessly integrated with your current POS system.
✔️ Incoporates incredible insights and notifications.
✔️ Take advantage of every sale opportunity. Milagro's Online Ordering system allows you to upsell at the checkout.
✔️ Cuts advertising costs by capitalizing on organic orders made through the online ordering software.
✔️ Set-up is quick and easy – only takes 30 minutes.
✔️ When you integrate Online Ordering from Milagro, orders go straight to your POS – no need for additional tablets and printers.
Online Ordering System Features
SmartPOS with Milagro's Online Ordering system makes the management of online transactions smooth and convenient because there's no more need for updates. Integration is hassle-free.
If you find systems that pile you up with tablets, touchscreen counters, and printers, you will love how Milagro eliminates that. If you integrate it with SmartPOS, all the Online Ordering features go straight to your POS system. You won't have to relearn new processes!
If you prefer a 3rd-party delivery service, you can easily integrate DoorDash, GrubHub, Postmates, and Uber Eats right into the point-of-sale system.
If you're wondering how the payment system will work under Milagro's Online Ordering platform, we have good news: if you're currently using SmartPOS, you won't need to learn complex processes or get secondary merchant accounts.
Milagro's Online Ordering system supports pick-up, delivery, and curbside. Using Milagro's system for online orders means you will personally arrange for the delivery of your food.
You can partner with DoorDash through the system should you need delivery riders.
Who Is It For: 
Those looking for a complete yet simplified online ordering systems
Fine dining restaurants, cafes, food trucks, fast food restaurants
Those who are already using SmartPOS from Milagro
Those who are looking to integrate this platform to their own POS system without any hassle.
Start-ups, and businesses who want to expand
Menufy
✔️ Zero charges for restaurants for every order as costs will be shouldered by buyer.
✔️ Once subscribed to Menufy, they will help you build a website for free.
✔️ You can integrate to nationwide third-party services, which will just cut you off 12.5% of each order.
✔️ Multilingual, 24/7 US-Based customer support is available.
✔️ Best for start-ups and small restaurants
Online Ordering System Features
The low processing cost of Menufy – which is only at 2.5% (plus 30 cents) – is one of their winning features. With one of the lowest processing costs among all competitors, Menufy is an excellent pick for small-scale food businesses.
But low cost does not mean low performance as Menufy comes with customer service and support 24/7 for your questions about the platform.
They also offer full-stack marketing from SMS to email updates at $99/month.
Menufy can send order alerts even if there's no internet connection. If you need the help of third-party delivery services, you can do a no-fuss integration with DoorDash and Uber Eats.
The only downside with Menufy is their monthly packages – when you stack up features to customize your online platform for orders – they can get really pricey.
Who Is It For: 
Small restaurants, food trucks
Start-up food businesses who want to try online ordering platforms without the hefty cause.
Bbot 
✔️ A quick solution for restaurants looking to launch their online ordering platform ✔️ immediately Allows restaurants to make their customized ordering site, support order + pay.
✔️ The app does the heavy lifting on complex processes so you can focus on serving your customers.
✔️ Also has digital menus that makes your offerings more accessible to customers.
Bbot makes customization of your ordering platform simple! This ordering platform is beginner-friendly and has dedicated customer service representatives who will guide you every step of the way.
You will also like Bbot if you want to transfer your menu listing fast into the online space.
If you get easily overwhelmed with new systems, Bbot is good news as the system is built to do the complicated steps for you.
Integration to systems like Toast and Open Table is not a problem.
The downside is that updates can come late. Gift cards are not always processed, and some of the modifiers and menu changes aren't intuitive.
Who Is It For: 
Those new to online ordering platforms and looking for the right support.
DoorDash
✔️ DoorDash Storefront lets you create your online ordering site from a template.
✔️ It's free, with only credit card processing costs to pay.
✔️ DoorDash Storefront will not appear in the DoorDash app, your Merchant Portal will provide you access to various DoorDash promotional tools.
✔️ No need for a separate app. DoorDash will take over every order done through your website.
By offering online ordering paired with their same-day delivery service, your customers will now enjoy getting food from your restaurant any time of the day.
The system was lauded for its affordability and capacity to combine in-house and third-party drivers. The system also integrates with nearly every POS system, including Square, Toast, and Aloha.
Through the DoorDash Storefront, your restaurant business can have their own online storefront on DoorDash's website where customers can discover the menu, order delivery, and call your store.
DoorDash has commission-free online ordering. No service fees will be charged, so you won't have to worry about compromising your profit margin.
The only weakness: we discovered that DoorDash Storefront passed up opportunities to improve its functionality. It makes no sense, for example, that customers cannot text their drivers directly. Furthermore, you can only refund pickup orders through your Merchant Portal; all other refund requests must be handled directly by DoorDash.
Who Is It For 
DoorDash Storefront is a good online ordering platform for restaurants with five or fewer locations in the United States and Canada.
ServeSafely (by Crave) 
✔️ ServeSafely is a mobile order and payment solution for hotels, restaurants, clubs, pubs, theaters, cafes, and live events.
✔️ Customer interface is simple and intuitive
✔️ Before set up, your existing system will be reviewed so you will have a platform that suits your POS software and business needs.
✔️ Customers get instant service via QR code – no need to download app.
ServeSafely supports mobile ordering – not just ones made from the browser. ServeSafely enables restaurants to display their menu, activate loyalty programs, integrate gift cards, and push through transactions with a secured payment.
With ServeSafely, operational costs can be cut in half, while there's a high chance your sales will increase by 20%.
Who Is It For:
All food businesses including cafes, lounge bars, cafeterias.
——
Don't miss out on the revenue you can get by moving your business online. With our best recommendations – Milagro being our favorite – you can take on online orders without stress and towering costs!
Learn more about this topic best online ordering platform for restaurants.